Sweden tops Slovakia in junior quarters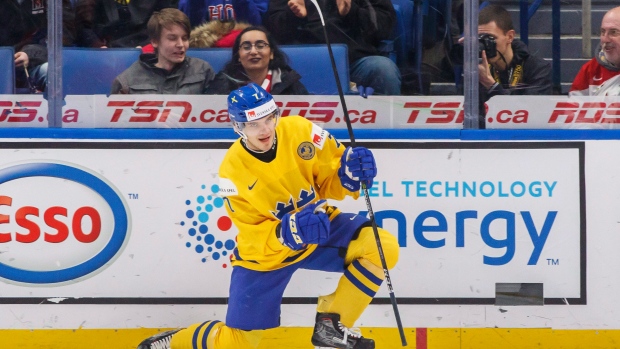 BUFFALO, N.Y. -- Isac Lundestrom scored two goals and Sweden hung on to defeat Slovakia 3-2 to remain unbeaten in the World Juniors.
Fabian Zetterlund scored the other goal for Sweden, making it 2-0 early in the second period. Martin Bodak had both goals for Slovakia. Roman Durny made 36 saves.
Sweden advances to play the winner of Tuesday night's quarterfinal between the defending champion United States and Russia.