Talbot sounds off after goalie interference call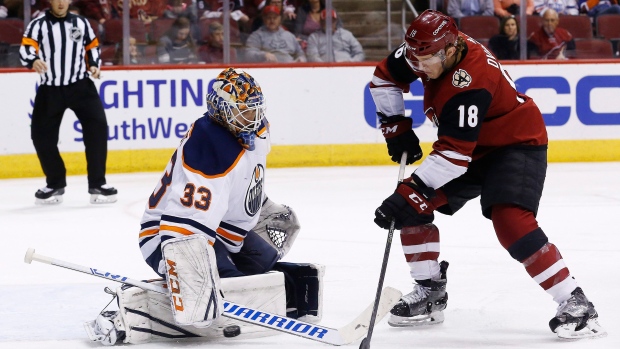 Edmonton Oilers goalie Cam Talbot sounded off on goaltender interference after the Oilers 1-0 loss to the Arizona Coyotoes on Saturday afternoon.
Trailing late in the game Edmonton thought they had scored the tying goal thanks to Patrick Maroon but the Coyotes challenged the call on the ice and it ended up getting called back.
Arizona would end up winning the game 1-0.
After the game Talbot had some choice words when speaking to the media.
"It's extremely frustrating to have what seems like every single one of these calls go against us in the past two years is just unbelievable," he told reporters. "I've never seen anything like it.
"We challenge a goal, it stands. They challenge a goal on us for some reason it's always waved off. I just don't understand it, it's the exact same play that we had last week against L.A. where the guy clips my blocker . We challenge and it's still a goal. Last year in the playoffs against Corey Perry same play takes my blocker with him, puck goes blocker side and it's still a goal on us. There's just no consistency and I'm f*****g sick of it."