Tavares expects jitters ahead of first game with Leafs
The Toronto centre starts new chapter of his career Tuesday night as the Maple Leafs face the Senators in preseason action.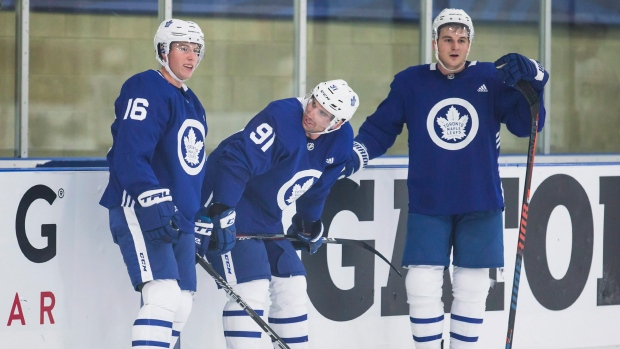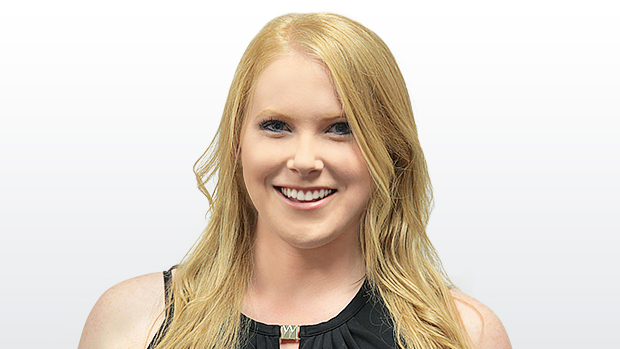 TSN Toronto reporter Kristen Shilton checks in daily with news and notes on the Maple Leafs. The Leafs held a morning skate in Lucan, Ont., at 10:30 a.m., followed by the Ottawa Senators at 11:30 a.m. Puck drop on the teams' first exhibition game of the season is 7:30 p.m.
---
John Tavares has spent weeks wondering what it will be like to finally play his first game for the Toronto Maple Leafs. All Tavares has ever known in his pro career is the New York Islanders, the team that drafted him first overall in 2009 and for whom he played the last nine seasons.
Joining the Leafs was the start of a new chapter for Tavares. But when he puts on a Toronto sweater Tuesday night for the opening game of the Leafs' preseason schedule, Tavares expects at least one thing to be quite familiar.
"Any time I play, there are always jitters. That's a feeling you have as a hockey player from the time you're a kid until now," Tavares said. "The first game of the year is always that same kind of butterfly excitement and getting ready to be in that mindset again, that mentality you get into. When you haven't played in a while, it's very fresh."
The Islanders missed the postseason last spring, meaning Tavares hasn't played in a real game for more than five months. Just the prospect of being on the ice again, centering a line between Mitch Marner and Zach Hyman, is thrilling for Tavares. Exhibition or not, he intends to treat the contest as seriously as any other.
"It's nice to get back into that competitiveness and a lot of those little things that you need to get prepared," Tavares said. "No matter what, when you play you want to win. So no matter when it is you go out there, play hard and carry over a lot of things you're working on and preaching to keep building ourselves up to the regular season."
Adding to the atmosphere of the occasion for Tavares is the location of Tuesday's game. The small-town of Lucan, Ont., is hosting the Leafs and Senators, just 30 minutes away from where Tavares played part of his Ontario Hockey League career with the London Knights.
Head coach Mike Babcock is choosing to focus on the unique experience before the game gets underway, rather than the big-name star now at the top of the team's depth chart.
"John is part of our team, [but] we know that's just part of it," said Babcock. "It's different just because you're in this town. Whether you're in Saskatoon or here or some other little town, it's just one of those things you're trying to [enjoy]."
---
Before a sea of screaming schoolchildren clamouring to see every second of the NHL practice in front of them, no player had a bigger smile at Lucan Community Memorial Centre than Nazem Kadri.
The centreman grew up in nearby London, and even played some of his minor hockey games in Lucan before graduating to the OHL's Knights. He and the rest of the Leafs were greeted like rock stars before morning skate, with fans lined up several rows deep in the parking lot hoping for autographs.
"We loved [coming here]," Kadri said. "We were waiting for the suspense of it and they were here early in the morning lining up. We certainly appreciate that dedication and the passion that the community of Lucan is showing."
Claiming not to remember exactly how well he played on the rink in the past ("usually I don't do half bad, though") Kadri said his friends and family were scattered around the building and looking forward to a more travel-friendly chance to see him play than trekking to Toronto for a game.
"That's part of the reason I like coming home so much," he said. "It's a family-friendly atmosphere and everyone is able to watch from a close perspective."
As for the on-ice action coming up for Toronto on Tuesday, Kadri was looking forward to test-driving his line from training camp with Josh Leivo and Connor Brown.
"I think we have a little bit of everything," he said. "Guys have improved; obviously their skating shape has improved. In training camp we talked about how this is the preparation process. I think we have a little bit of everything to complement each other – size, skill, scoring touch, being responsible. So it should be a line that's able to generate some chemistry."
---
A decade before they were teammates with the Leafs, Kadri and Tavares played together for the Knights.
Tavares was traded to London from the Oshawa Generals during the 2008-09 season, the same year Kadri came to the Knights from the Kitchener Rangers. Once there, both players watched and learned from the team's co-owners, Mark and Dale Hunter. Mark was the assistant coach and general manager of the team while Tavares and Kadri were there, while Dale was the head coach.
"It was great, very much a [professional] environment," Tavares said. "Learning from the Hunters in a city that loves their hockey like London, it was a lot of fun. I was fortunate to play in two of the best major junior cities in the country."
In the years after Tavares and Kadri graduated to the NHL, Dale became head coach of the Washington Capitals for 60 games in the 2011-12 season, while Mark joined the Leafs as director of player personnel in 2014 and was later named assistant general manager. He split with Toronto in May after being passed over for their vacant GM job.
These days both Hunters are back with the Knights - Dale as head coach, Mark as general manager - where they're once again helping to mould future NHLers.
"I think when you go there, a lot of people look at it as a team that's highly powered offensively, but [Dale is] very hard on his top players in a way to make you better," Tavares said. "It prepares you for pro hockey and understanding what the challenges will be at the next level. It creates a lot of growth, especially at a crucial time."
"[Dale] prepares you first and foremost," Kadri added. "He treats you like a man even though you're still a kid. He lets you mature at your own level and lets you do your thing. That preparation to make the jump from the OHL to the NHL makes it a smoother transition."
---
From the rumours surrounding an Erik Karlsson trade, to the eventual deal with San Jose that signalled the start of a full rebuild, the Ottawa Senators had quite a tumultuous summer. And no, they don't want to talk about it.
"We're now, we're moving forward," said head coach Guy Boucher. "That's our message. We want to transition off ice and we want to transition on ice too. So that's our focus right now.
The Senators made the Eastern Conference final on the strength of their veteran players in the 2016-17 season, but now it's the young guys who will have their opportunity to shine. Alex Formenton, Logan Brown and Colin White all stand to be a part of what the Senators create for the future, and all three will skate in Tuesday's game.
"We're going to try different things and have them in different situations," Boucher said. "But the number one thing is don't play for the vets that you're playing with. Play the game, and if you do what you normally do, that's what we're looking at right now."
Boucher spent extra time on the ice with the Sens' younger contingent during Ottawa's morning skate, which lasted nearly an hour. But regardless of age, the prevailing feeling among Senators getting ready to kick-off the preseason is one of renewal.
"I think we've [worked it out] pretty well in the locker room," said Matt Duchene. "It's been really solid for the coaches and the players. We're not letting that [outside noise] affect us. We're looking forward to the season."
---
Projected Maple Leafs lines vs. Senators:
Hyman-Tavares-Marner
Leivo-Kadri-Brown
Grundstrom-Cracknell-Moore
Timashov-Mueller-Clark
Rielly-Hainsey
Dermott-Ozhiganov
Borgman-Holl
Nielsen-Subban
McElhinney
Sparks