Tavares impressed with 'special player' Matthews
Islanders star John Tavares heaps praise on Maple Leafs' rookie sensation Auston Matthews after the two got to know each other at All-Star weekend in Los Angeles.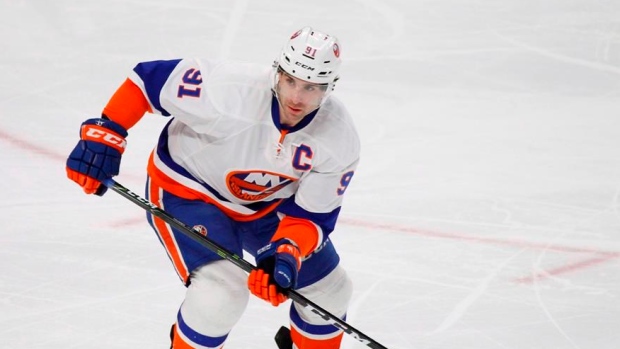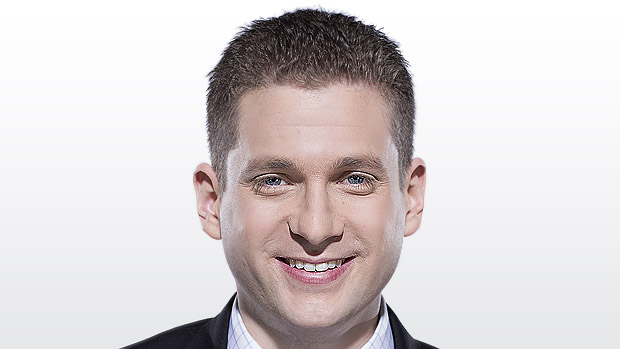 TSN Toronto reporter Mark Masters checks in with news and notes from Maple Leafs practices and game-day skates. The Leafs skated at the Barclays Center ahead of tonight's game against the Islanders.
- The Eastern Conference players shared a dressing room at the All-Star Game in Los Angeles, which allowed Auston Matthews and John Tavares to get to know each other a bit better. "He's a really nice guy," Matthews said. "He's someone who carries himself the right way day in, day out and that's kind of the main thing I took from him." Tavares, meanwhile, heaped praise on the Leafs' rookie sensation. "Pretty impressive guy, just the way he's been able to handle what comes with playing in Toronto and being a first pick and a lot of people looking to him to be a big part of that franchise for a long time," the Islanders captain told reporters at the team's practice facility. "…I think everyone sees why he's a special player." Despite the fact Matthews was in high demand in Los Angeles, Tavares noticed that the Arizona native took an understated approach at his All-Star debut. "He's just very down to earth, very humble," Tavares told reporters. "He was quiet; he didn't say a whole lot. I think he was just trying to enjoy it." Matthews is on pace for 69 points this season, which would be 15 more than what Tavares posted in his rookie season.
- Leafs' winger Matt Martin was teammates with Tavares for seven seasons in New York, including No. 91's rookie campaign. Does he see any similarities with Matthews? "I think their drive," the winger said. "They both have different personalities, but their drive is very similar. They work hard on their game and they're two pretty humble players." Sitting beside Matthews in the dressing room at the Air Canada Centre this season, Martin has been amazed by how the teenager takes everything in stride. "Auston kind of took the league by storm right away and just to see how he's handled all that in the biggest market in hockey, I mean, Long Island isn't the same as being a Maple Leaf and the attention you can get as a 19-year-old. I think he's done an amazing job. If I scored four goals in my first game I don't know if I would've handled it the same way." Martin recalled that Tavares also scored in his first NHL game, but noted the Islanders phenom struggled through some "rocky" times as a freshman. "Johnny worked hard on getting stronger on his feet and his first year he got bounced around a bit, which doesn't happen anymore. Matty is a big boy at 19 and when he gets the puck down low it's really tough to get the puck away from him."
- Before Matthews broke out for three assists in Saturday's win at Boston, he had compiled just one point in his previous seven games. "When you're a point producer and you don't get points for a while you start carrying the weight of the world on your back," head coach Mike Babcock said. "I think you'll see a much quicker Matthews here tonight."
- It will likely be Matthews or Nazem Kadri who gets matched against Tavares. How does Matthews feel about those types of showdowns against the game's elite? "Much more comfortable [versus the start of the year]," he said. "I feel confident going out there against whomever whether it's their first line, third line, second line. I think we're confident we can go out there and make a difference."
- If Kadri goes up against Tavares, it will be another chance to measure himself against his old junior linemate and roommate from London. "I'm always keeping track of what he's doing," Kadri said. "He's a friend of mine so obviously wishing the best for him and there's not many players like him." It was just a couple years ago that Kadri said the talent divide between him and Tavares wasn't that wide and he believed he could one day reach that same level. With Kadri on pace for a career year, does he feel like he's closed the gap? "I'm not so sure about that," Kadri said with a chuckle. "JT is kind of in a league of his own and he works hard for it, so you got to give him credit."
- Morgan Rielly was back on the ice with his teammates on Monday morning after he sat out the previous day's practice. "It's just something I'm going to have to manage and deal with and I'm not going to let it be anything that's going to keep me out of the lineup," the defenceman vowed. "We're all grinding. We're all dealing with stuff so it's just one of those things." Rielly sustained a high ankle sprain on Jan. 17 and returned to the lineup last week, but hasn't looked as sharp as usual. Babcock believes the 22-year-old will get better as he learns how to manage the pain. His advice? "Just forget that you have an injury and just get out there and get playing," Babcock said. "When you have something like he has you're going to get a stinger every once in a while … now you realize that's what's going to happen so you'll be [able to cope]."
- The Leafs lost 5-1 to the Islanders back on Oct. 30 and Toronto's players recall how bad the ice can be in the building. "It can get a little bumpy out there especially toward the end of the period so you definitely have to simplify things," Matthews said, "maybe instead of making the extra pass just put it in deep."
Lines at Monday's morning skate:
Hyman-Matthews-Brown
van Riemsdyk-Bozak-Marner
Komarov-Kadri-Nylander
Martin-Smith-Soshnikov
Leivo
Rielly-Zaitsev
Gardiner-Carrick
Hunwick-Polak
Marincin-Marchenko
Andersen starts
McElhinney