Tavares on skipping over Habs: I interviewed with 'best fits'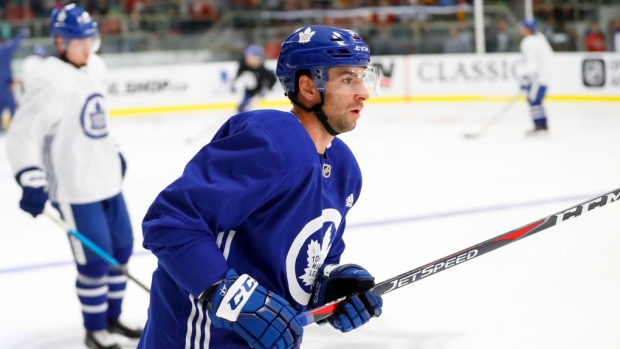 John Tavares was asked Monday why he didn't meet with the Montreal Canadiens prior to reaching unrestricted free agency this summer.
Tavares, who met with six teams before signing a seven-year, $77 million contract with the Toronto Maple Leafs, said he simply didn't see the Canadiens as a fit.
"There are a lot of great teams, a lot of great franchises in the NHL," Tavares said after Monday's practice. "I felt humbled to have the interest I had. You feel very fortunate to be in the position I was in.
"I met with the teams I felt were in the best situations that could be good fits for me and see what there was to offer. That's why I picked those six teams, including New York. Those were the teams that I felt were the best fit that I wanted to interview with."
Tavares met with the Boston Bruins, Dallas Stars, San Jose Sharks and Tampa Bay Lightning in week leading up to July 1, in addition to the Leafs and his former team, the New York Islanders.
Canadiens general manager Marc Bergevin confirmed in July that the Canadiens wanted to pursue Tavares and said the team was "disappointed" by the centre's decision not to meet with them.
The 28-year-old has four goals and one assist through two preseason games with the Leafs. He's not expected to face the Canadiens on Monday night.
Tavares will, however, make his regular-season debut for the Maple Leafs next week against Montreal.