TFC's Cheyrou announces retirement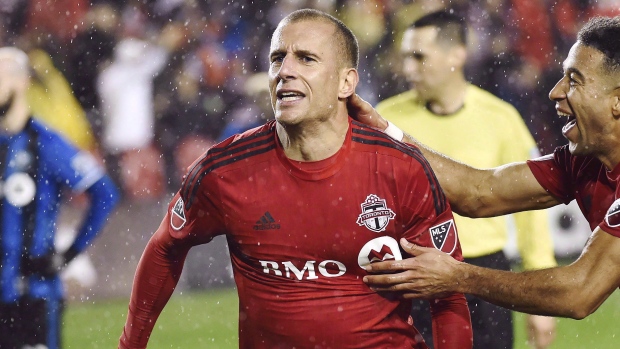 Toronto FC midfielder Benoit Cheyrou has announced his retirement from professional football, he will remain with the team and work with the academy.
The 36-year-old joined Toronto FC in January of 2015 and made 68 appearances with the club, scoring five goals and adding nine assists.
He was part of the 2017 MLS Cup winning squad that also set a record for regular season points on their way to capturing the Supporters' Shield.
"It has been an absolute pleasure for me to be a part of this team for three years. I am blessed to finish my career with the Treble and I am very proud of that," said Cheyrou. "I would like to thank everyone at the club and in the wonderful city of Toronto that have supported me during my time at Toronto FC. I will now be the biggest fan of Toronto FC and I wish the club all the best."
Cheyrou spent 16 years playing in France before joining Toronto FC.