The challenge in making the Jets a perennial playoff club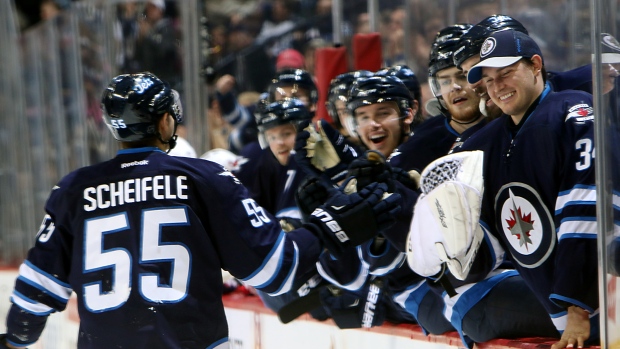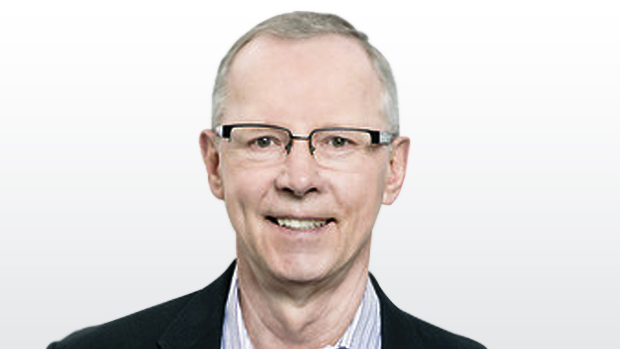 There are plenty of disappointed people as a result of the way the Winnipeg Jets season has gone. And that starts with the organization, including players, management and ownership. For the fans, it hurts.
But making the playoffs, especially in the tough Western Conference, is no guarantee. At least until you become "that" organization. Even then there will be bumps.
By "that" organization I mean one that has elite skill, talent, depth, goaltending, character, toughness (both mental and physical) AND gets some breaks along the way. There is pain to get to this level.
This from Coach Paul Maurice prior to meeting the Anaheim Ducks, the team that swept the Jets last spring. "Insofar in that we competed in that series as hard as we possibly could and didn't win a game. There were stretches where we had control of the game and the lead is a probably more accurate way of putting it. But it was part of the movement to youth. I think we maximized that group, got an awful lot out of them, played very hard and we needed to get a skill-base change and we're doing that through young players coming in." (Ducks had the lead for under 40 minutes in the entire series, and under 13 minutes in the first three games.)
So how do you get to be "that" team?
A quick look at Chicago – Stanley Cups in 2010, 2013, 2015 and including this year eight straight playoff appearances. The Hawks got into the playoffs once in a 10-year stretch from 1997 to 2008. ONCE. Start the build. In 2002 they drafted Duncan Keith, 2003 they drafted Brent Seabrook, Corey Crawford and Dustin Byfuglien, 2004 Bryan Bickell and Troy Brouwer, 2005 Niklas Hjalmarsson, 2006 Jonathan Toews No. 3, 2007 Patrick Kane No. 1. Marian Hossa wanted to win. He was with Pittsburgh when they lost to Detroit, signed with Detroit only to lose to Chicago, signed with Chicago – good choice. His first season with the Hawks ended with the 2010 championship.
The reward for a tough season is a high draft pick. Short term not much of a reward, long term you hope it is.
Los Angeles – Stanley Cups in 2012 and 2014 and making playoffs, again including this year, six of the last seven years. After hoisting the trophy in 2014, they missed the post-season dance last year. The Kings missed the playoffs six straight years 2002-09. Dustin Brown came in the first round of the 2003 draft. Anze Kopitar and Jonathan Quick were drafted in 2005, Alex Martinez and Wayne Simmonds 2007, Drew Doughty No. 2 overall in 2008, Brayden Schenn fifth overall in 2009. The first Cup came in 2012. They used Schenn and Simmonds to get Mike Richards and after getting Jack Johnson from Carolina, traded him to acquire Jeff Carter. Were the Flyers right in moving both Carter and Richards, both first-round picks in 2003? That's another debate, but the Kings took full advantage of it. Same for Johnson, a No. 3 pick in 2005 by Carolina, who never did see eye-to-eye with the Hurricanes.
Pittsburgh – Stanley Cup 2009. The Penguins missed playoffs four straight years – and missed badly. In 2003 the No. 1 overall was Marc-Andre Fleury, 2004 No. 2 overall was Evgeni Malkin. After a work stoppage, the luck of the draw got them the number one pick – Sidney Crosby. In 2006 the second overall was Jordan Staal. In a four-year span they picked first or second. Yet, only one Stanley Cup. It's not automatic.
So that brings us to the Jets, who have been in Winnipeg five seasons, and made the playoffs once. We'll get to the future shortly, but first a look back because the Jets were not an expansion team with no history. The franchise moved from Atlanta where it made the playoffs once.

Ilya Kovalchuk was No. 1 overall in 2001. When it came time to re-sign, he turned down a huge offer, making it clear he wanted out of Atlanta. Kari Lehtonen was the first pick in 2002, and was moved. As was the first-round pick in 2003 Brayden Coburn, traded for Alexei Zhitnik. The deal was made with the hope an older player would help the franchise earn a playoff spot. Other first round picks did not pan out - that happens. In 2007 picks were traded with the team's first selection coming in the third round.
We all know the cost of rentals. In that February 2007 deal a 1st, 2nd and 3rd round pick (along with Glen Metropolit) went to St. Louis for Keith Tkachuk. The Thrashers made the playoffs but were swept by the New York Rangers in the first round. A fourth pick was in play had they re-signed Tkachuk, but that didn't happen as he re-signed with the Blues. At the time, management felt those were necessary deals, in part to try and save the franchise.
So now we start to move to the present. Bryan Little was a first-round pick in 2006, and in 2008 Zach Bogosian was No. 3 overall. In 2009 Evander Kane was fourth overall – and when the team moved from Atlanta to Winnipeg it seemed quite obvious Kane was not happy in Manitoba. We are not going to rehash the sweat suit story, but Kane and Bogosian brought back players that helped the Jets make the playoffs last year, players that are still here as well as players/picks that will help the Jets down the road. Ben Chairot came in the same draft. Alex Burmistrov was No. 8 overall in 2010, and most agree would have been better served to go back to OHL for one more season. But for reasons that made sense at the time, he stayed in the NHL.

So now the franchise relocates. In 2011 along came Mark Scheifele at No. 8, and Adam Lowry in the third round. In 2012 they took Jacob Trouba at No. 9, Connor Hellebuyck and Scott Kosmachuk. In 2013 it was Josh Morrissey No. 13, along with Nic Petan, Eric Comrie, Andrew Copp, and remember this name – Tucker Poolman. In 2014 Nikolaj Ehlers was No. 9, along with Chase De Leo. Last summer Kyle Connor was No. 17 (and now a ossible Hobey Baker winner as a freshman).
The point here is since 2002 the franchise has never picked first or second overall. That may change April 30 when the Draft Lottery is held. However, early returns are that the recent selections were very good ones. How good will become clearer with every season.

So the organization appears to be headed in the right direction – to be a team where making the playoffs is a legitimate expectation, and challenging for the Stanley Cup is a legitimate expectation. But it does not happen quickly. And even then the plan to be the last team standing comes with no guarantees. Every spring 29 teams are proof of that.