The NHL is a young man's game
A whole raft of teenagers at training camps throughout the league are in contention, if not virtual locks, for opening-night roster spots, TSN Hockey Insider Bob McKenzie writes.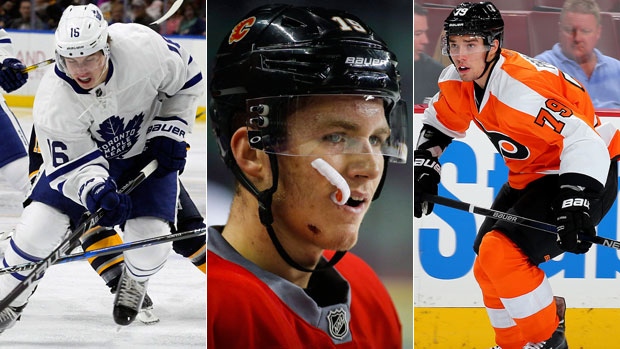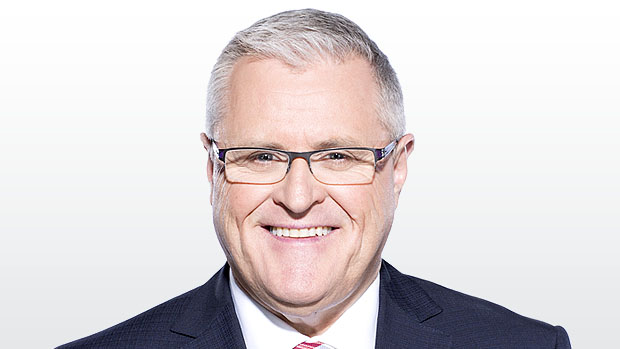 The NHL has become a young man's game and we will see this week, and next, to what extent that is the case.
A whole raft of 18- and 19-year-olds throughout the NHL are in contention, if not virtual locks, for roster spots, even though most are eligible to be sent back to junior hockey or, in some cases, to the American Hockey League.
It's a foregone conclusion that a pair of 19 year olds — No. 1 overall selection in 2016, Auston Matthews, and No. 4 overall pick in 2015, Mitch Marner — will be on the Toronto Maple Leafs' opening-day roster.
Philadelphia's Ron Hextall is not a general manager who is predisposed to rush teenagers into the lineup, but the excellent preseason play of 2015 first-rounders (and 19-year-olds) Ivan Provorov and Travis Konecny may leave Hextall no choice but to start the season with them. They've been that good thus far, though this next week is critical for them and so many others throughout the league.
Arizona could have 18-year-old defenceman Jakob Chychrun and 19-year-old forwards Dylan Strome and Lawson Crouse on its 23-man roster next week. If 19-year-old, 2015 second-rounder Christian Fischer isn't with Arizona, he could be in the AHL instead of back with Windsor in the OHL, where he played last season.
There's a decent chance New Jersey will give 2015 first-round pick Pavel Zacha a nine-game look to start the regular season, and even 2015 third-rounder Blake Speers of the Soo Greyhounds has earned a long, hard look in Devil camp this week.
If Zacha, Konecny and Chychrun start the season in the NHL, and that's quite possible, if not likely, imagine what it's like being Sarnia Sting general manager Nick Sinclair, without three huge pieces of what would otherwise be an OHL championship contending squad.
"It's kind of bittersweet, to be honest," Sinclair said. "We want our players to be successful and do well at the next level in the NHL, but I think it's fair to say we anticipated having them in our lineup this season."
That could still happen, of course. It's one thing for an 18- or 19-year-old to make an opening-day roster, quite another to stick around for the whole season.
The Sting are off to a respectable 3-1-1 start this season, but if they're to be an elite team, as they expected they would be, they'll be at the mercy of Arizona, Philadelphia and New Jersey.
"We're not the only team dealing with his," Sinclair said. "That's junior hockey. We all have to deal with it. I had hoped we would have all three in our lineup this season. For now, I'd be happy to get one. We'll just have to wait and see what happens."
The London Knights are playing the waiting game, too.
Obviously, they are without Marner, who's in Toronto. They have also been without defenceman Olli Juolevi (Vancouver's 2016 first-rounder), winger Matthew Tkachuk (Calgary's 2016 first-rounder), winger Max Jones (Anaheim's 2016 first-rounder) and centre Jack Roslovic (Winnipeg's 2015 first-rounder).
Vancouver loves Juolevi's potential, but he's likely to be returned to junior to get physically stronger before he's an NHLer. Tkachuk will get a long look at Flames camp this week; it's possible, but not guaranteed, he'll get regular-season games to start the season. Roslovic is a long shot to crack the Jets' NHL roster but was drafted out of the U.S. Under-18 program, so he's eligible to be sent to the AHL. The Jets are likely to take that step first, at least to see how he fares in pro hockey, before considering whether to send him to London. Jones has been injured; once he's healthy, he's expected to be returned to the Knights.
The Jets, of course, will have second overall pick Patrik Laine in their lineup. Columbus is still determining whether No. 3 overall Pierre-Luc Dubois is better served in junior or getting a regular-season taste of games, but 19-year-old defenceman Zach Werenski, the Jackets' 2015 first-rounder, is a decent bet to earn a roster spot. Fellow 2015 Columbus first-rounder Gabriel Carlson will be playing in Sweden this season. Edmonton is still evaluating No. 4 overall pick Jesse Puljujarvi, who can play in the NHL or AHL this season.
Carolina is almost certain to have 2015 second-rounder Sebastian Aho in their lineup; the betting is 2016 first-rounders Julien Gauthier and Jake Bean will be headed back to junior at some point.
Buffalo will give 2016 first-rounder Alex Nylander every opportunity to make the Sabres, but if he doesn't, he can be sent to Rochester in the AHL instead of Mississauga in the OHL, where he played last season.
Ottawa may give defenceman Thomas Chabot, their first-rounder from 2015, some regular-season games. Montreal is debating whether to do the same with 2016 first-rounder Mikhail Sergachev, who otherwise would head back to the Windsor Spitfires.
Windsor GM Warren Rychel is keenly watching what unfolds this week and next. The Spitfires are hosting the Memorial Cup this season and Sergachev in Montreal, Fischer in Arizona, or on their AHL farm team, and trade pick-up Julius Nattinen, who's still in Anaheim camp, greatly complicate his life and that of the Spitfires.
Meanwhile, the betting is the New York Islanders are more likely than not to return Matthew Barzal and Anthony Beauvillier to junior hockey, but figuring out the fates of these teenagers is happening all over the NHL.
Anaheim, for example, still has three underagers in their camp — 2016 first-rounders Jacob Larson, a defenceman, and London Knight forward Jones, as well as Windsor's Nattinen.
The teenage herd is certain to be greatly thinned this week as teams go through their final few preseason games, but the number of underage juniors who remain in legitimate contention for opening-day roster spots seems quite high this season.