Thumbs on Brodeur's 'retirement,' Shattenkirk
Dave Hodge gives a thumbs down to the "retirement" of Martin Brodeur in St. Louis and a thumbs up to newfound shootout specialist - Blues defenceman Kevin Shattenkirk.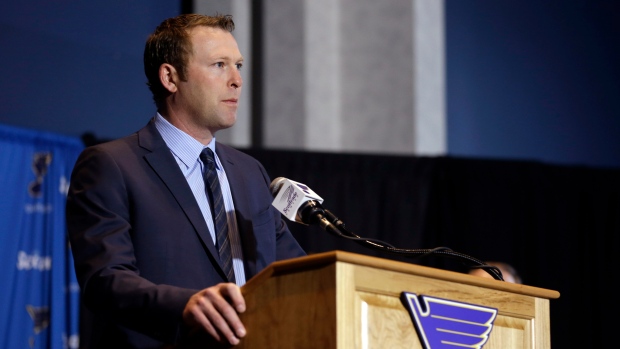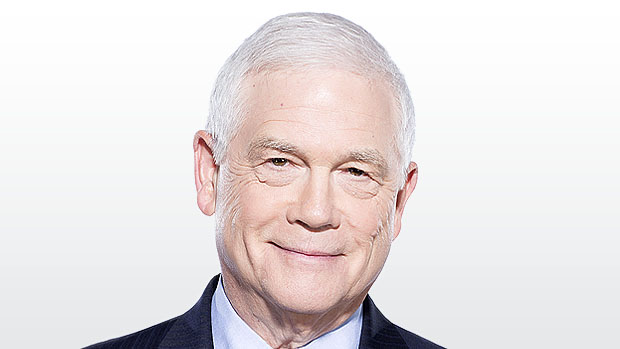 Dave Hodge
Host, TSN The Reporters with Dave Hodge
Thumbs down to the Martin Brodeur retirement, as it unfolded in St. Louis this week.
It was entirely fitting for the Blues to hold a press conference to announce Brodeur's appointment as senior advisor to team president and general manager Doug Armstrong. It should have been expected that he would hear questions about his decision to join the Blues as a goalie six weeks ago, and about his decision to take a management position now that regular goalies Brian Elliott and Jake Allen are healthy again. But anything attached to Brodeur's official retirement as the NHL's all-time leader in wins by a goalie should come in New Jersey, not anywhere else, and there is some room for doubt that Brodeur is, indeed, officially retired.
Following his so-called retirement announcement, he was asked what might happen if Elliott or Allen gets hurt again and the Blues look to him for help again. Directly, he was asked if he would consider playing again. And he said, "Probably not". He didn't say, "I'm retired". He shouldn't say that until he definitely is, and he's standing in front of a backdrop that sports the New Jersey Devils' logo.
--
54 NHL players have scored two or more shootout goals this season.
53 of them are forwards. Thumbs up to the lone defenceman on that list - Kevin Shattenkirk, who wasn't on the list three nights ago. However, Shattenkirk scored the shootout winner in Thursday's 5-4 win for St. Louis over Nashville and he did it again last night as the Blues used the shootout for a victory in Carolina. It's not unheard of for a defenceman to be a shootout specialist - Kris Letang of Pittsburgh has been selected 51 times to go one-on-one against the opposing goalie and he has scored 17 times for a career shootout percentage of 33.3.
Thanks to the past two nights, Shattenkirk's career numbers are 7 for 15, and 46.7 per cent. Blues' coach Ken Hitchcock has the luxury of employing the wizard of the Sochi shootout, T.J. Oshie, as his leadoff man in tiebreakers. Oshie is 2 for 6 this season. Shattenkirk is 2 for 2. Bragging rights for Kevin Shattenkirk among NHL defencemen, and in the Blues' dressing room.