Ticats, Masoli close to extension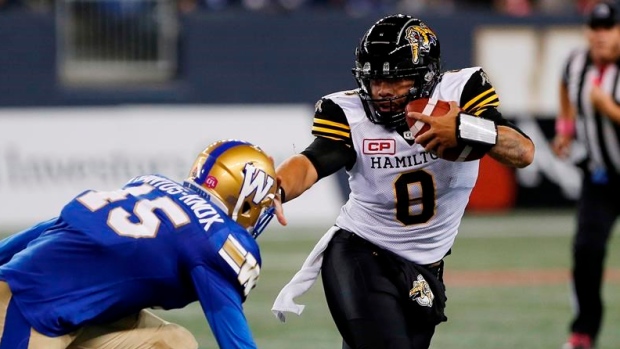 The Hamilton Tiger-Cats and quarterback Jeremiah Masoli are close to a contract extension, according to TSN CFL Insider Dave Naylor.
Talks between the two sides have progressed lately and with Zach Callaros out of the picture (traded to the Saskatchewan Roughriders), money is now available to get the deal done, says Naylor.
Masoli took over for Callaros as the starting pivot last season and threw for 3,177 yards with 15 touchdowns and five interceptions. The 29-year-old has spent his entire five-year CFL career in Hamilton.
Hamilton owns the negotiating rights for former NFL pivot Johnny Manziel who has been cleared to sign in the CFL.