Ticats release DB Hill, cite character concerns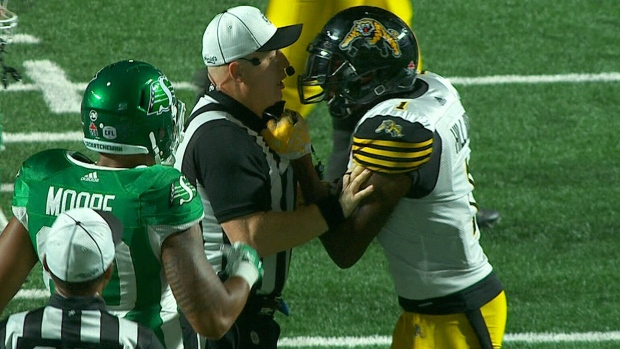 Hamilton Tiger-Cats head coach Kent Austin announced Thursday the team has released defensive back Will Hill.
Austin was blunt when asked why the team released one of their better-performing defensive backs in a secondary that has struggled for most of the season.
"We did it because we felt it was best for the football team," Austin told reporters Wednesday. "We want guys that understand what it means to be a teammate, and to play in a team sport. That's all I'll say."
Austin added Hill displayed a pattern of behaviour of challenging the coaches orders and his role on the team.
Hill has been impressive when on the field for the Ticats, racking up 25 tackles and a sack in five games played, but has also taken several undisciplined penalties and was suspended for one game earlier this season for making contact with an official.
According to a report from Drew Edwards of the Hamilton Spectator, Hill also left the team twice earlier this season for personal reasons. Edwards was the first to report Hill's release.