To sign or not to sign?
TSN Hockey Insider Pierre LeBrun's Rumblings blog looks at why some pending free agents won't be re-signed or traded and whether or not Canadiens GM Marc Bergevin is thinking contract extension for Alexander Radulov.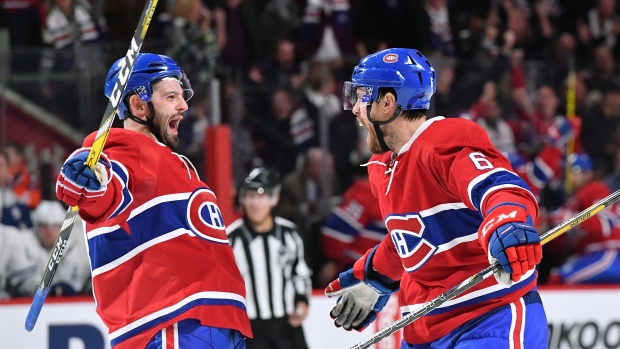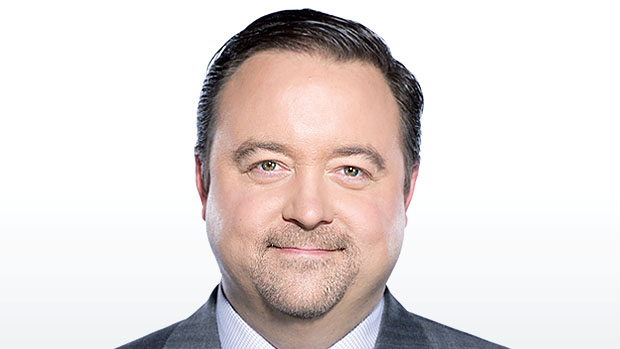 The parity continues to drive home the point that the league is more and more resembling the NFL in that way.
That's what you get in a salary-cap system.
With that, though, I wonder how long it's going to take for more and more people in hockey to stop freaking out when it comes to pending unrestricted free agents.
In football, players come and go every offseason, but it seems there isn't that same narrow focus on making sure pending free agents are either re-signed midseason or are traded for assets. They often fulfill their contracts and move on, and it's not the end of the world. They get replaced.
My point, and yes, I do have one, is that cap space is in itself an asset. If Ben Bishop helps the Tampa Bay Lightning to another long playoff run, or even a Cup, and then walks away July 1 for nothing, well, it wasn't nothing. First, the Bolts will have maximized his impact contractually, and secondly, Tampa recoups $6 million in space when he leaves, which the Bolts can then use on raises for restricted free agents Tyler Johnson, Ondrej Palat and Jonathan Drouin.
The St. Louis Blues knew they risked losing pending free agents David Backes and Troy Brouwer for nothing after last season, but took that risk because it was worth giving the team its best possible playoff shot. A trip to the Western Conference finals would constitute just that. Had they dealt both or either, that first-round pick they might have received for Backes (which is what they would have gotten in a trade for him) doesn't help the Blues knock off the Chicago Blackhawks in the first round.
They've got another one this season. Kevin Shattenkirk could be a UFA on July 1. I don't see him re-signing. But the Blues are still a contender. Barring a trade where the Blues get a player in return who would have as much impact on this season as Shattenkirk, I think the Blues are comfortable allowing him to play out his deal, hopefully help the team win a Cup, and then if he walks July 1, that's cap space that can be used elsewhere.
"The move for the sake of a move to me is illogical," Blues GM Doug Armstrong said Thursday.
While Armstrong wasn't specifically referring to Shattenkirk, he was talking about the notion big-picture, getting a prospect or a high draft pick for a veteran pending UFA who might help you win now doesn't make sense for teams that have playoff aspirations.
And I whole-heartedly agree. Cap space in itself is an asset and we need to get used to that concept. More than ever, I'd argue, in the current flat-cap environment.
Elsewhere:
Radulov extension coming?: As the love-in continues for Alexander Radulov with the Montreal Canadiens, so will the questions regarding his future there since he signed just a one-year deal. As per CBA rules, the Habs can sign him to an extension no earlier than Jan. 1. I asked GM Marc Bergevin during my trip to Montreal last week about that. He began to respond before I was done with the question.
"Way too early," said Bergevin. "I remember when we traded for Vanek, and he really helped us get into the playoffs -- he did -- at the end it didn't work out as well for him and us down the stretch. For the first month or so after we got him, some fans and media were saying, 'Sign, sign, sign.' You've got to be patient. There's lots of time. We're enjoying how he's playing and hopefully he keeps having success."
Thomas Vanek, after being terrific post-trade deadline for the Habs, was a disaster in the playoffs. Had the Canadiens signed him before the playoffs, they would have regretted it. That's not to say the Canadiens won't look to re-sign Radulov, but it's safe to say Bergevin is a patient man and while he's been really impressed with Radulov's play, he obviously wants to see how the year plays out to some degree.
Condon provides insurance: Our thoughts and prayers go out to Craig Anderson and his wife, Nicholle, who is battling cancer. The veteran goalie left the team to be with his wife and there's no way to know for how long at this point. In the meantime, while the organization's heart and support goes out to Anderson, the delicate thing is that the business of hockey also continues so it was a smart, low-cost move for GM Pierre Dorion to pick up goalie Mike Condon from the Pittsburgh Penguins for a fifth-round pick Wednesday.
"Craig Anderson, we knew at some point in time would take a leave," Dorion said over the phone Thursday. "We don't know how long, could be back shortly, maybe not, I don't know. They're going to talk about it once they're comfortable with it and have all the information. In the meantime, Andrew Hammond is hurt [groin], and every point matters in the Eastern Conference to make the playoffs. Having someone with experience was the right thing to do."
Condon last season got his opportunity with the Canadiens when Carey Price went out for the season. Let's not kid ourselves here, he's a backup goalie, no savior, but Condon gives Ottawa a more veteran presence and allows AHL prospects Chris Driedger and Matt O'Connor not to get overwhelmed. They're not ready yet for NHL prime time.
"He's an NHL goalie who's got experience and played in a high-pressure market last year," Dorion said of Condon. "He knew what he's coming into here. To me, it talks about his mental strength to have been able to play and have some level of success in Montreal. As a goalie, we've always liked him."
Talbot paying off: The Edmonton Oilers' signing of goalie Cam Talbot to a three-year, $12.5 million contract extension in January was received with mixed reviews. After all, Talbot had struggled early last season being a No. 1 goalie for the first time. Some people might have waited a bit longer before making that call. Now the signing looks like a bargain. Talbot finished strong last season and carried a .932 save percentage and NHL-leading seven wins into Thursday's game against the New York Rangers. "I had seen him a lot in the East," Oilers GM Peter Chiarelli, the former GM of the Boston Bruins, said this week. "I felt pretty confident about it [signing Talbot last January]. We felt pretty comfortable with him as a goalie. My mandate was to improve our D as well and with improved D, he's been even better."
Talking a McDavid deal: It will be interesting when the Oilers and Connor McDavid's camp sit down in the offseason to discuss his next contract. McDavid isn't up until the summer of 2018, but as is custom for superstars like him, the Oilers will surely seek to extend him one year out before expiration. And one would think for a superstar like him, the Oilers would want to do an eight-year deal.
But for McDavid's camp, the CBA is something to think about. Consider this: the 2005 CBA arrived with a 24 percent rollback on existing contracts in order to get players under the new $39 million salary cap. I always think of Daniel Alfredsson, who in March 2004 signed a $32.5 million, five-year extension but on the other side of that lockout the entirety of that deal was scaled back 24 percent. Ouch. Now, I can't imagine why the NHLPA would ever want or need to accept another salary rollback in the next CBA. The cap is already in place. But even the 2013 CBA brought in new rules that affected existing contracts, notably the cap-recapture penalty provision that targeted so-called "cheat deals" from previous years. The point being, who knows what the next CBA might have which might affect existing contracts? Nobody knows at this point. So if you're McDavid, are you better off signing four years instead of eight? The CBA is set to expire in September 2022 unless either the league or NHLPA wants to opt out two years before that, which is certainly possible. Food for thought.
Canucks seeking scoring: The Canucks had scored but 17 goals in 10 games entering Thursday's game against the Ottawa Senators, and one of those was a shootout decider. They're averaging 1.60 real goals per game, dead last in the NHL. At some point Loui Eriksson and Sven Baertschi (0 goals entering Thursday) will get going. But regardless of that, Canucks GM Jim Benning, dating back to July, has been on the lookout for a 20-goal scorer and continues to be on the search. It certainly might have taken more urgency now.
World Cup cash: The NHLPA is very close to making a final decision on how to share profits from the World Cup of Hockey with its membership. The expectation is that it will be a 70-30 split, or close to that, between the players who participated and the overall rank and file. It's been estimated the profits from the World Cup were in the $60 million range.