Maple Leafs fire Babcock, promote Keefe
Head coach Mike Babcock was fired by the Toronto Maple Leafs on Wednesday after a disappointing 9-10-4 start to the season, Sheldon Keefe, who was coaching the club's American Hockey League affiliate Marlies, will replace the 56-year-old Babcock, Kristen Shilton writes.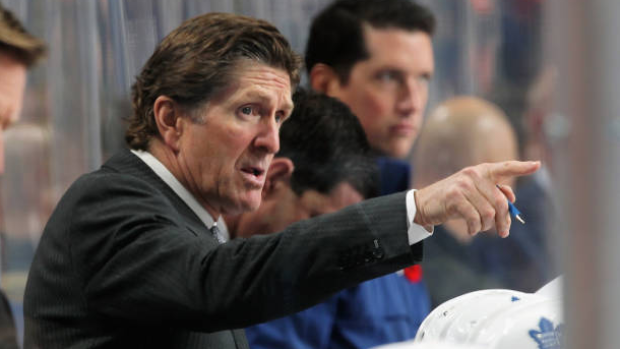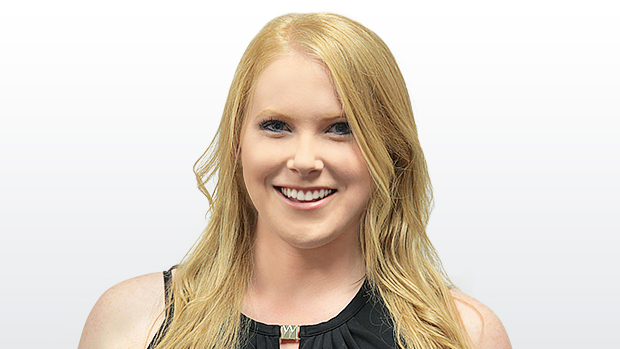 The Toronto Maple Leafs fired head coach Mike Babcock on Wednesday, replacing him with Sheldon Keefe, the coach of the club's American Hockey League affiliate Marlies.
The decision came in the wake of the Leafs' 4-2 loss to the Vegas Golden Knights Tuesday, a sixth consecutive defeat that moved the club to 9-10-4 on the season. It's the first time the Leafs have fallen below the .500 mark since they were 3-4-3 in November of 2016.
No other coaching changes will be made, leaving Dave Hakstol and Paul McFarland as Keefe's assistants. His first game behind the bench for the Leafs will be Thursday night in Arizona.
Team president Brendan Shanahan met with reporters late Wednesday afternoon at the team's hotel in Scottsdale, Ariz., to explain why, after monitoring the situation for weeks, it became clear Babcock had to go.
"We know how competitive the league is and we know how difficult it is, each and every night. So, when you think that you know what the right decision is, you have to act on it," Shanahan said. "I think that waiting at this point would have just been the wrong thing, so that's why I flew in today and [Leafs general manager Kyle Dubas] and I had the conversation with Mike."
It was Shanahan who hired Babcock in May 2015 to be the 30th head coach of the Leafs, signing him to a record-breaking eight-year, $50-million contract. Babcock exits with three years remaining on that contract after compiling a 173-133-41 record for Toronto.
The decision also comes exactly one year to the day that the St. Louis Blues removed head coach Mike Yeo in favour of Craig Berube. The Blues, who were 7-9-3 at the time of the firing, went on to be crowned Stanley Cup champions.
While Shanahan wasn't with the Leafs initially on their current Western Conference road trip, he travelled down separately to deliver Babcock's walking papers in person. Dubas and Keefe are scheduled to meet with the media on Thursday morning.
"Seeing as I had been the one that hired Mike I thought that it was very important for me to get on a plane this morning and fly here and face Mike and be with Kyle to tell him myself that we had made a decision together that we thought was in the best interest of the club," Shanahan said. "It really just came down to the last couple of weeks and it got to the point where [Dubas and I] spoke in the last 48 hours and I just felt that it was something that needed to be done. Kyle felt the same way."
Shanahan pointed out the Leafs' deficiencies this season, but also said the front office has faith in the roster and Keefe to get things turned around.
"I think that's the magic question," Shanahan said of dissecting how the Leafs can get back on track. "I think that there are key elements to our game and some attention to detail that has been missing often this year. We're mistake-prone on defence, and even the explosive offence our team was known for has been missing for a while now. So there's a lot of work for Sheldon to do and there's a lot of work for the players to do and they understand that. But we really believe in them. We believe in the players that we have here. We believe in Sheldon, obviously, in making this decision. And so we're still optimistic."
This is the second major change to the Leafs' structure Shanahan has spearheaded in the last two years, replacing former GM Lou Lamoriello with Dubas in May 2017 after vetting both Dubas and former assistant general manager Mark Hunter for the gig.
Shanahan took no such pains to review other candidates this time, promoting Keefe into the role based on his past performance coaching more than a dozen players currently on the Leafs' roster, but with zero NHL coaching experience of any kind on his resume.
Keefe was first hired by then Leafs assistant GM Dubas to coach the Marlies in June 2015, and since then has registered two of the seven best single-season records in AHL history, going 54-16-6 in 2015-16 and 54-18-4 in 2017-18, winning the Macgregor Kilpatrick Trophy both years as the AHL's regular-season champions.
Keefe also led the Marlies to the franchise's first-ever Calder Cup championship in May 2018. He leaves the Marlies with a 199-89-22-9 record, and having been to the conference finals three times. The Marlies entered play Wednesday with a 10-2-2-1 record on the season.
Prior to joining the Marlies, Keefe was head coach of the Ontario Hockey League's Sault Ste. Marie Greyhounds for three years. He was also hired for that job by Dubas, who was then the GM of the Greyhounds. Keefe was named the CHL and OHL Coach of the Year in 2014-15.
"I think Sheldon's earned it," Shanahan said. "I think if you look at Shelton's track record, the amount of players that play on the Toronto Maple Leafs that have played with Sheldon, for Sheldon, with the Marlies, the job he's done in developing players for us. And then he's had success basically everywhere he's coached since he started coaching. If you look around at lots of options, and you look at someone who's been in our organization for quite some time now and had a lot of success and won a championship and knows these players very, very well, it's a situation where he's earned it."
Now that Babcock's gone, the Leafs' success or failure falls squarely on the shoulders of Shanahan and Dubas. Since Shanahan turned the reigns over to Dubas, the first-time NHL GM has put Toronto in precarious position by tying up more than $40 million in cap space among four players – John Tavares ($11 million cap hit per season), Matthews ($11.6 million), Mitch Marner ($10.6 million) and William Nylander ($6.9 million).
That has left precious little space to bring in players to help Toronto's flagging blueline. Dubas didn't leave the cash available to re-sign veteran top-four free agents Ron Hainsey and Jake Gardiner last summer, so he tried shoring up the defence via trade, first swapping Nikita Zaitsev to Ottawa for Cody Ceci and then moving agitator Nazem Kadri to the Colorado Avalanche for Tyson Barrie and Alex Kerfoot.
So far, Barrie has been a bust, producing seven assists in 23 games and a minus-11 rating, while Ceci has four points (one goal, three assists) and is a plus-4 through 23 games playing on the Leafs' top pairing with Morgan Rielly. Toronto's overall defensive play has been abysmal to start the year, giving up the eighth-most goals against in the NHL (3.43 per game).
There has also been a failure by Toronto's top players to perform consistently. As Shanahan noted, the Leafs' offence hasn't produced like in past seasons, sitting 13th in the NHL at 3.13 goals for per game.
Asked about rumours of philosophical differences between Dubas' view of the team he was building and what Babcock was trying to execute on the ice, Shanahan was dismissive of any perceived conflict.
"We made a change today, but I think that Mike and Kyle have had a good working relationship," Shanahan said. "I know that there were changes made in the off-season and changes made to the coaching staff, and the commitment that management had and the coaching staff had to starting the season having success was 100 per cent pure and honest and it just didn't work out that way."
The Leafs were a team in transition when Babcock arrived, and he famously promised "pain" as they worked their way back into a competitive team. Toronto finished 30th in the NHL in his first season, which allowed the club to draft Matthews first overall in the 2016 NHL Entry Draft.
Toronto made an unlikely run to the postseason the next year, losing to the Washington Capitals in six games. The Leafs then made the playoffs each of the next two years under Babcock, falling in Game 7 of the first round both times to the Boston Bruins.
It was after that most recent playoff defeat – when Toronto failed to close out a 3-2 series lead over the Bruins – when questions began to swirl about Babcock's job security. The slow start to this new season only intensified the conversation internally, until it reached a boiling point this week.
Babcock had this to say about his firing to TSN Hockey Insider Pierre LeBrun on Wednesday afternoon:
"[Maple Leaf Sports and Entertainment CEO] Larry Tanenbaum talked me into going to Toronto. I would have never gone until I met Larry. He's one of the finest people I've ever met. Had an absolute riot and met another friend for life in [former general manager] Lou Lamoriello.
"I thought we did an amazing job taking a franchise from where it was to where we had 100-point seasons, we set franchise records if I'm not mistaken, got into the playoffs. I'm disappointed we didn't have the start to the year we wanted and that's on me. I want to thank the fans. I want to thank the media. I want to thank the city, it was spectacular. I loved every second of it. And I wish the new group nothing but success. Morgan Rielly has been here the whole time. I can't thank him enough. And all the players I got an opportunity to coach. It's been fantastic and I wish them nothing but success.''