Trotz likely to open season as lame duck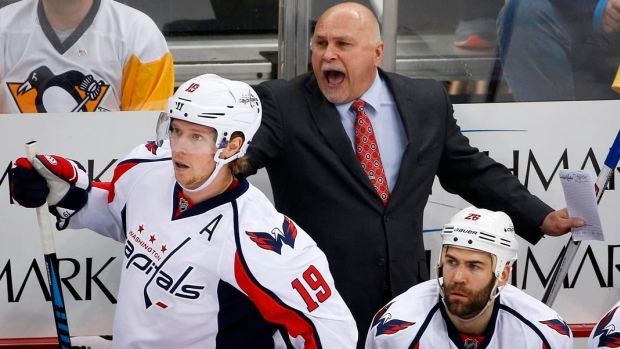 Head coach Barry Trotz appears likely to at least open the 2017-18 season as a lame duck head coach with the Washington Capitals.
Capitals general manager Brian MacLellan said earlier this week the team will hold off signing Trotz to an extension until there's proof that the team has made "needed improvements."
"We haven't talked anything about contract yet," MacLellan said, per CSN Mid-Atlantic. "Maybe we do going forward. I think we're in a period here of uncertainty where we have to drill down some specific stuff. I think we needed improvements throughout our organization, myself included.
"I think once there's evidence of those improvements, a contract extension could take place."
Trotz joined the Capitals in 2014, taking over for Adam Oates, who was fired after the team's six-year playoff appearance streak came to an end.
Under Trotz, the Capitals have posted a 156-63-27 record and won the Presidents' Trophy in each of the past two seasons. However, the team has been eliminated in the second round of the playoffs in each of Trotz's three seasons.
MacLellan said he doesn't believe Trotz's contract situation will have an impact on the Capitals moving forward.
"I don't think so," MacLellan. "I think our situation matters. We just had a period where everybody's disappointed we didn't get accomplished what we wanted to have accomplished. If you had two years left or one year left, it's the same situation and I think the contract is the result of where we're at as an organization."
Trotz, who spent the first 15 seasons of his career with the Nashville Predators, sits sixth all-time in head coaching wins but has never advanced past the second round in the postseason.
He won the Jack Adams Award for the first time in his career last season.