Trouba really only has two choices
As TSN Hockey Insider Bob McKenzie writes, the Jets defenceman can either double down on trade request or decide that potentially losing a full season of hockey isn't worth it.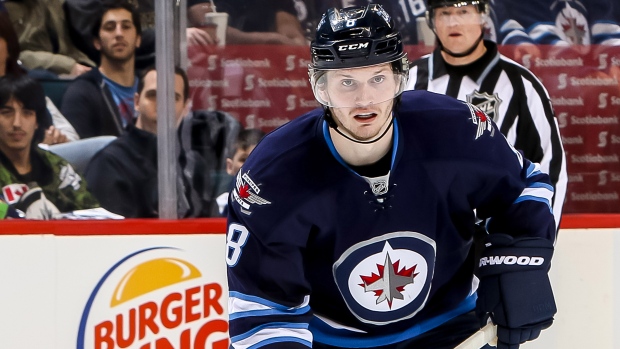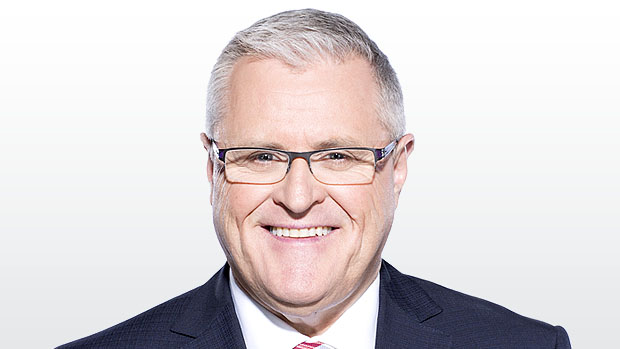 It is Day 20 of the NHL season — Happy Halloween, by the way, on a rare no-game, dark night — and the calendar is set to turn from October to November.
So what might that mean for the NHL's lone unsigned restricted free agent, Jacob Trouba, who's been working out in Ann Arbor, Mich., after publicly expressing a desire on Sept. 24 to never again play for the Winnipeg Jets?
That's a good question, and one that maybe can only really be answered by Trouba himself.
The party line from both sides — Winnipeg general manager Kevin Cheveldayoff and Trouba's agent Kurt Overhardt — is that it's "status quo."
Fair enough.
But the reality in these standoffs is status quo is seldom the case. There's constant pressure felt on both sides. The longer it goes, the more the consequences of the standoff are felt.
Now that we are almost three weeks into the season, and the calendar is shifting from one month to another, and there's a hard-and-fast Dec. 1 deadline looming — any RFA not signed by that date can't play in the NHL for the rest of the season — well, it's no doubt a time for both sides to take stock.
One gets the feeling the Jets have already done that.
The Jets know precisely what other NHL clubs are prepared to offer for Trouba and, so far anyway, Cheveldayoff hasn't seen anything that might tempt him to move one of the most precious commodities a team can have — a 22-year-old, right-shot, top-pairing defenceman who has the skating and skill to provide offence from the blueline, plus the physical stature to play a hard, shutdown defensive game.
It's been dead quiet on the Trouba trade front. Other NHL teams with an interest in acquiring him do not feel the Jets are eager or perhaps even likely to trade the defenceman any time soon.
Given the volume of young players Winnipeg is breaking into the lineup this season, the Jets are off to a fair 4-5-0 start. They would be that much better with Trouba than without him, but the wheels haven't totally fallen off in his absence. They're getting by.
They do, however, have a tough home-and-home with the Washington Capitals on Tuesday and Thursday, then visit Detroit on Friday and the New York Rangers on Sunday, so it's not an easy week on the schedule. Maybe a week from today the Trouba-less Jets aren't so comfortable, but, for now, it appears business as usual.
There's no doubt in my mind the Jets have made it known to Trouba that the welcome mat remains out. They don't call it Friendly Manitoba for nothing, you know. And as my TSN colleague Darren Dreger speculated last week, it could friendly to the tune of a six-year, $5.5 million per year contract offer from the Jets if Trouba wishes to put aside whatever feelings are driving his trade request. That would be more than either Hampus Lindholm or Rasmus Ristolainen got from Anaheim and Buffalo, respectively; more than Toronto gave Morgan Reilly or Columbus gave Seth Jones.
So unless I'm misreading the situation on the Jets' end, the proverbial ball would appear to be in Trouba's court.
If I'm Trouba, or any player who's been on the sidelines for three weeks, I would be thinking about a lot of things, not the least of which include:
- On a $5.5 million salary, each day missed is approximately a $30,000 hit, or about $600,000 to date.
- If there's not a fair-market value deal on the table already, there easily could be one.
- There's not been a lot of trade chatter to suggest a deal is imminent or even likely at this point.
- The club is getting by without the player.
- The Dec. 1 deadline is only four weeks from this Thursday and almost three weeks of the season has already passed.
Trouba obviously has his reasons why he doesn't or didn't want to go back to Winnipeg. Maybe it's as his agent suggested, mostly about usage and role on the team, but maybe it doesn't matter. Whatever the reasons, they're valid in Trouba's mind. That's what matters.
Those reasons, though, are bound to be tested by an all-too-quiet first three weeks of the season. If Trouba thought a quick-and-easy deal might be in the cards, he has to be aware now that it wasn't. Or isn't.
So, now what?
As I suggested on the TSN Hockey Bobcast on Friday — shameless plug to listen to my podcast on this no-game day in the NHL and you can do so here — it's Trouba time, and the talented young defenceman really only has two choices.
One, he doubles down on what he started. Reinforce to one and all that he's fully committed to not playing in Winnipeg, that his reasons for wanting out are valid and dear to him, and then hope like hell the Jets hit the skids over the next four weeks so the Dec. 1 deadline poses at least as much threat to the club as the player.
Or, two, recognize the deck is mostly stacked against a 22-year-old RFA coming out of entry-level, that potentially losing a full season hockey to back his demands isn't worth whatever principles spurred the trade request in the first place and negotiating a favourably structured contract so that missing the first few weeks of this season results in a minimum loss of wages (as Lindholm did with the Ducks with a $3 million salary in the first year) and get the Jets to pick you up on Friday when they're in Detroit.
It's entirely Trouba's call, but I do believe as October gives way to November, we'll soon find out whether it's ending or it escalating.