TSN Announces Roster of Premier Canadian Sponsors for the 2019 TSN All-Star Curling Skins Game
TSN ALL-STAR CURLING SKINS GAME airs Friday, Feb. 1 to Sunday, Feb. 3 on TSN, live from the Fenlands Banff Recreation Centre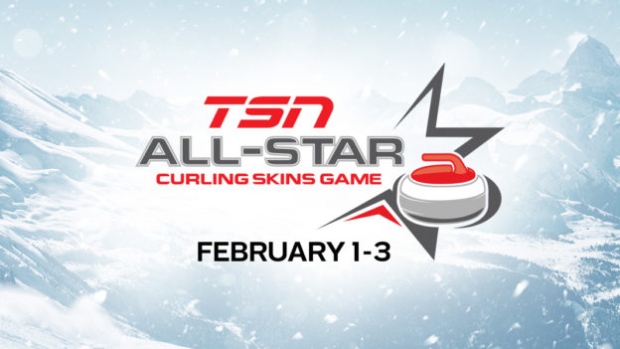 TORONTO (January 24, 2019) – TSN today announced its slate of premier sponsors as the 2019 TSN ALL-STAR CURLING SKINS GAME touches down in Banff, Alta. from Feb. 1-3, exclusively on TSN.
With the fan-favourite event returning to the Fenlands Banff Recreation Centre for the fifth time, TSN's production of the 2019 TSN ALL-STAR CURLING SKINS GAME is supported by a roster of premier Canadian sponsors, including Everest Funeral Concierge, Kubota Canada Inc., The Rimrock Resort Hotel, Meridian Manufacturing, Banff & Lake Louise Tourism, and Eye On the Ice.
TSN delivers all six matchups of the tournament, which will be available for live streaming for TSN and TSN Direct subscribers via TSN.ca and the TSN app. Fans can visit TSN.ca/CurlingSkins for more information.
The tournament features eight elite Canadian curling teams, as $100,000 in cash is up for grabs on both the men's and women's sides of the draw.
Reigning TSN ALL-STAR CURLING SKINS GAME champions Team Koe headline the men's field, alongside 2018 BRIER champions Team Gushue, the 'new-look' Team Carruthers featuring their newest member – and former rival – Mike McEwen, and 2018 BRIER finalists, Team Bottcher.
The women's field is headlined by defending champions Team Jones alongside 2018 SCOTTIES finalists Team Einarson, the reigning Alberta champions Team Scheidegger, and an all-new Team Fleury.
Ticket and Accommodation Packages
Men's and Women's All Draw and Individual Draw ticket packages are available for purchase now through The Banff Centre. Fans can call 1-800-413-8368 for more information.
Exclusive accommodation and ticket packages for the TSN ALL-STAR CURLING SKINS GAME are also available. Fans can visit RimrockResort.com/TSN or call 1-888-RIMROCK for information on the hotel's various packages.