TSN Bobcast: Movember, wine and the U17 World Hockey Challenge
In Episode 3 of the TSN Hockey Bobcast, TSN Hockey Insider Bob McKenzie talks about the importance of Movember, his appreciation of wine and some takeaways from the U17 World Hockey Challenge. Subscribe and listen to the full podcast here.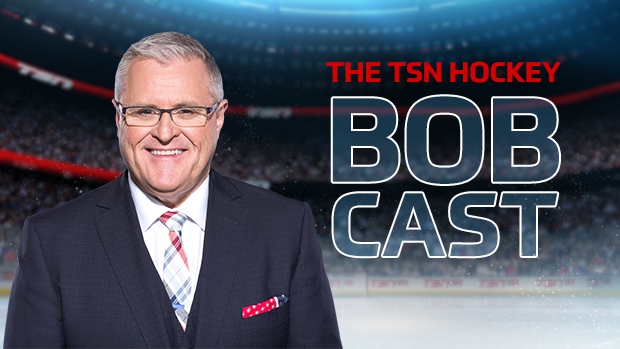 Welcome back to The TSN Hockey Bobcast - an all-new, fan-focused podcast where TSN Hockey Insider Bob McKenzie addresses your questions on hockey...and just about anything else.
Subscribe and listen to the full podcast here: iTunes / SoundCloud / tsn.ca/bobcast
Send your questions to bobcast@bellmedia.ca and TSN Hockey Insider might just answer them in future episodes.
Here are a couple of topics from this week's edition that stood out.
--
The Importance of Movember
Bob McKenzie: "Most lumps and bumps on your testicles are not cancer, but early detection is the key. If something doesn't seem right, then see a doctor. So that's great advice from the Movember Foundation about how you go about it. I can tell you firsthand that it's important to do this. I've got my own experience with this."
The Fineness of Wine
Bob McKenzie: "Because I like California wines so much, I often get comments on my friends from the Niagara Region that I don't do enough to support Canadian wine. Let me tell you this: Nothing could be further from the truth."
The State of the Worlds
Bob McKenzie: "I was fortunate to travel up to Sault Ste. Marie, Ont., my old stomping grounds, to see the U17 World Hockey Challenge for a couple of days. Phenomenal hockey and it was great to be there. There were three Canadian teams - Team Canada Black, Red and White. The Swedes ultimately won it in overtime over Team Canada Black, but tremendous talent on display...There were some tremendous talents from other countries, as well. Andrey Svechnikov is a name you're going to be hearing a lot. Not only is he the younger brother of Evgeny Svechnikov, the Detroit Red Wings' first-round prospect, but Andrey Svechnikov is a big, strong, unbelievably fast and skilled winger on the Russian team who's got a chance to be the #1-overall pick in 2018 NHL draft."