UFC Notebook: Ferguson to face Lee for interim lightweight title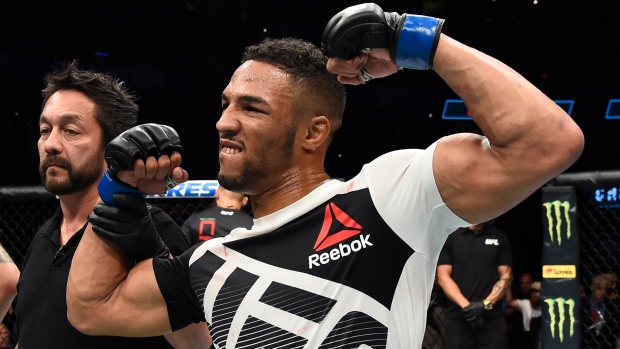 After a medical emergency stemming from his weight cut for UFC 209 derailed his interim lightweight title fight against Tony Ferguson, plus an unwillingness to fight until November, Khabib Nurmagomedov has seemingly lost his shot at the interim strap.
The UFC has booked Ferguson against fellow Michigan native Kevin Lee for the interim lightweight title ­– and potentially the next shot at Conor McGregor – at UFC 216 in Las Vegas on Oct. 7.
'The move is surprising given that the UFC will be holding UFC 218 in Detroit. According to MMA Fighting's Ariel Helwani, the organization was unable to find another title fight to headline UFC 216.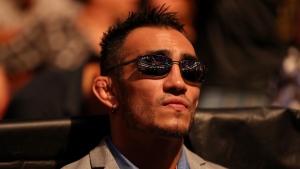 Lee appeared on The TSN MMA Show with Aaron Bronsteter and Joe Valtellini and stated he'd be open to the idea of facing Ferguson in October and, if successful, defending the interim title against Nurmagomedov in Detroit in December.
The seventh-ranked Lee has won nine of his last 10, while the second-ranked Ferguson has won nine in a row.
Coincidentally, Lee and Ferguson both wrestled collegiately at Grand Valley State University.
It's yet to be determined if the Ferguson-Lee bout will headline the event.
Dos Santos notified of potential USADA violation, removed from UFC 215
The UFC released a statement on Friday saying that the organization had been notified by USADA that former heavyweight champion Junior dos Santos was flagged for a potential anti-doping policy violation.
Dos Santos was then removed from his upcoming bout with Francis Ngannou at UFC 215 in Edmonton. Dos Santos' removal is a huge hit to the card, as the fight had major ramifications in the heavyweight division.
The organization is seeking a replacement, which is a tall order on under three weeks' notice to face Ngannou, who is often mentioned as a potential future champion after finishing five straight opponents in devastating fashion.
Both Dos Santos and his publicist have made statements proclaiming his innocence.
UFC 217 adds two major attractions
UFC 217, the organization's November event at Madison Square Garden in New York, is starting to shape up as a major attraction.
The much anticipated bantamweight title fight between former Team Alpha Male teammates Cody Garbrandt and T.J. Dillashaw has been re-booked after an injury to Garbrandt caused the organization to remove it from UFC 213.
Additionally, a fight with major implications for the welterweight division between Stephen Thompson and Jorge Masvidal was added to the card.
"The Money Fight" is upon us
TSN will be providing coverage on location in Las Vegas for Floyd Mayweather versus Conor McGregor all week, hosted by Darren Dutchyshen with analysis from Robin Black and Russ Anber.
TSN.ca will host The Money Blog with observations and notes during fight week.
Additionally, Black appeared in-studio on The TSN MMA Show to provide an in-depth look on McGregor's best path to victory.