Umberger to attempt comeback with Stars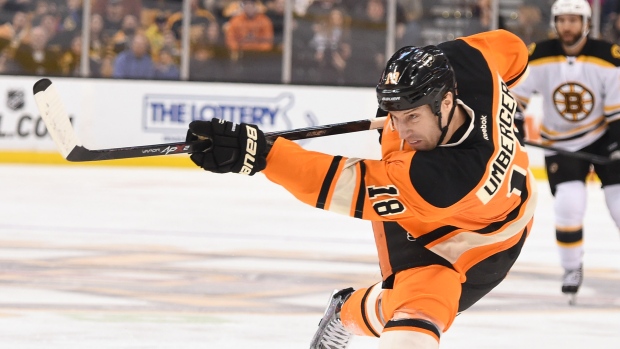 Veteran forward R.J. Umberger will attempt a comeback with the Dallas Stars after a year out of the NHL.
The Stars announced Umberger will attend training camp with the team in September on a tryout basis.
Umberger last played in 2015-16 for the Philadelphia Flyers, recording two goals and nine assists in 39 games before being bought out by the team after the season.
The 35-year-old has played in 779 career games, split between the Flyers and Columbus Blue Jackets, scoring 180 goals and 212 assists.