Unapologetic Murray aims to shatter stereotypes
Denver Nuggets guard Jamal Murray is doing everything he can to disprove the perception that Canadian basketball players are soft and lack the killer instinct to excel in the NBA, Josh Lewenberg writes.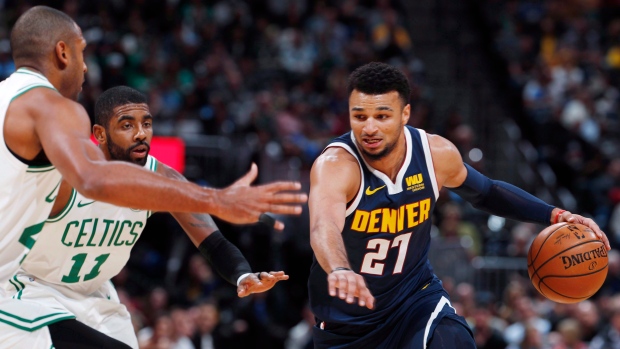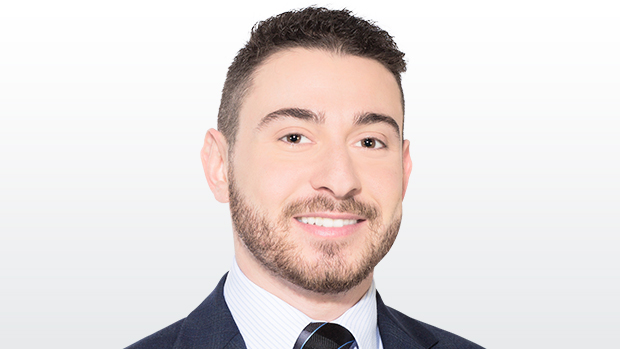 TORONTO – Jamal Murray has heard all the stereotypes about the kind of basketball players Canada produces. As unfounded as they may be, the Denver Nuggets guard is doing everything he can to prove them wrong.
Canadian players are soft, some say. They lack the physical or mental toughness and killer instinct required to reach their potential and excel in the NBA.
Like most stereotypes, that's unfair and simply incorrect. It's a lazy narrative driven by a couple recent test cases that completely ignores many others.
With 11 players on opening-night rosters this season, Canada is the NBA's most-represented country outside of the United States for the fifth consecutive year. Like any other nation, they've produced many different types of players with varying skill levels, skill sets and styles of play. The idea of painting them all with one brush is ridiculous.
For every Andrew Wiggins or Anthony Bennett – a couple of former first-overall picks that haven't lived up to lofty expectations – there are dozens of others who break the mould.
Tristan Thompson, Cory Joseph, Kelly Olynyk and Dwight Powell have each carved out a niche for themselves in the league, thanks in large part to their energy and grit. Clippers rookie guard Shai Gilgeous-Alexander and Grizzlies sophomore Dillon Brooks fought their way onto the NBA radar and are making good first impressions.
Meanwhile, Duke freshman RJ Barrett has been labelled the best Canadian prospect ever, a credit to his motor and feel for the game as much as his natural talent. Retired 12-year NBA vet and current Raptors player development coach Jamaal Magloire was, and still is, tough as nails. The same could be said for Joel Anthony, a two-time NBA champion, who is still playing for the Canadian National Team at age 36.
Then there's Murray.
The Kitchener, Ont., native is averaging 17.1 points, 4.2 rebounds and 4.6 assists – all career-highs – in his third NBA season. He's played in every game, starting all but one for the Nuggets, who enter Monday's game against the league-best Toronto Raptors tied for the best record in the Western Conference.
He's a dynamic scorer and a rising star, but he's also emerging as one of the league's must-watch players, someone who isn't afraid to stir the pot.
After dropping 48 points on the Celtics last month, Murray broke an unwritten rule in launching an otherwise meaningless three-pointer to try and get to 50 as time expired, infuriating Kyrie Irving in the process.
Last week, he waved goodbye to Kentavious Caldwell-Pope after the Lakers guard bit on his pump-fake under the basket. It's the third time that he's had some fun at the Lakers' expense in his young career.
The 21-year-old isn't lacking confidence and makes no apologies for it.
"It's kinda weird because they call Canadians soft and they always harp on that and then now they call me evil," the Nuggets guard said ahead of Monday's game in Toronto, about 90 minutes east of his hometown. "So, I mean, they're gonna have to pick one. You can't have both, man."
"I just go out there and compete and I think that's the biggest thing. I love to challenge people. You get to see who the real people are when you challenge them, whether they take it with a grain of salt and challenge you back or if they just get frustrated."
Murray hasn't set out to be a villain, but if that's how people see him it's a role he's more than happy to embrace. He's out to prove that not all Canadians are polite – especially on the court, where Murray plays with an edge that rivals any player in the association.
"I'm just playing my game," he said. "I don't really try to play any role, good or bad. I just play my game. I've always had the edge growing up, especially coming from [Canada] and not [getting] the attention that we have [now]. So, I really don't care."
The Nuggets are one of the hottest teams in the NBA, but they're also the fourth-youngest, with an average age of 24.5, according to Basketball-Reference. Despite his inexperience, Murray has taken on a leadership role with the club. He's not necessarily the most vocal guy, but his passion for the game is contagious.
Murray is a unique player in that sense. He plays with a swagger you don't often see from someone his age. It's something that's always separated him and should continue to ensure his success in the NBA – a league that has a way of eating up and spitting out those who don't have a good amount of self-belief.
"I was talking to Masai [Ujiri] a week or so ago about watching him play," Raptors head coach Nick Nurse said. "And he's really got an air about him that he's really good, like a swagger a guy that's that young usually doesn't quite have yet. And that comes consistently, like every night, with that same feel of, 'Here's another chance to show people how good I am'. And man, he's really good, really good."
"Obviously he was an up-and-coming young talent when I was in San Antonio," said Danny Green, the former Spur who would see Murray three or four times a year in the Western Conference. "He's still young but kinda coming into his own – more polished, mature. But he's doing it at a high level, doing everything at a high level, not just scoring but also facilitating, playing defence, athletic. He does a lot for them."
He's also a big part of a very promising future for Canada Basketball. Assuming the senior men punch their ticket to next summer's FIBA World Cup in China – they need one more win or Dominican Republic loss over their final three qualifying games this winter – Murray says he hopes to make the trip.
"It's going to be fun, it's going to be great," he said. "Obviously, we'll talk more when the time comes, but hopefully I'll be there. Hopefully they want me on the roster. So I'll prepare for that in the summer."
As we know, there are many variables that factor into a player's availability for any given event – health, contract situation, off-season plans, among others. It's hard to imagine Canada will be able to get everybody on board next summer, but a strong turnout will be crucial as they aim to qualify for the Olympics for the first time since 2000.
Competing on the world stage in the 2020 Tokyo Olympics would obviously go a long a way in changing the perception of Canada Basketball – the program and its talent. Having Murray, a proud and emerging Canadian player, lead the charge certainly doesn't hurt.
"I stayed here in high school. I was one of the only Canadians to do that," Murray said. "So just to be a pioneer in that sense, come back home and play in front of these great fans and friends and family, have Steve Nash behind me and RJ Barrett coming up, and all these other great players that are in the league already and are in high school coming up, it's great to be at the front of that. I take that with a lot of honour and am just trying to live up to that every night."