Upton homer carries Padres past Dodgers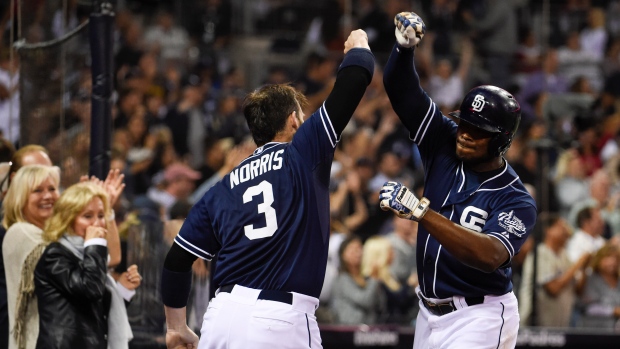 SAN DIEGO - Justin Upton hit a solo homer with two outs in the eighth inning off Zack Greinke to give the San Diego Padres a 2-1 victory over the Los Angeles Dodgers on Saturday night.
Upton hit a 3-2 slider into the stands in left field. Dodgers manager Don Mattingly challenged the play, contending a fan may have reached over the wall trying to catch the ball. The call was upheld in 42 seconds.
Greinke, who came in 5-0 with a 1.53 ERA against San Diego in 10 career starts, had pitched well into the eighth inning.
The right-hander had allowed just one run and seven hits and had retired the first two batters of the inning before Upton his 13th homer of the season.
Ian Kennedy matched Greinke through seven innings, allowing one run and four hits with four strikeouts and one walk. After breaking a string of four consecutive defeats with a 9.31 ERA, Kennedy turned in his third straight strong start.