Van Riemsdyk reflects on time in Toronto ahead of return
Flyers winger talks to TSN's Kristen Shilton about his favourite Maple Leafs memories and what life is like the second time around in Philadelphia.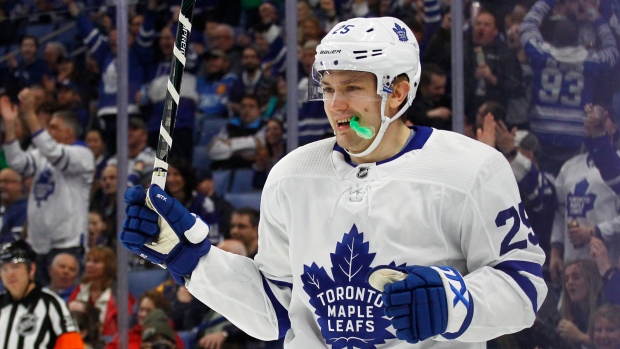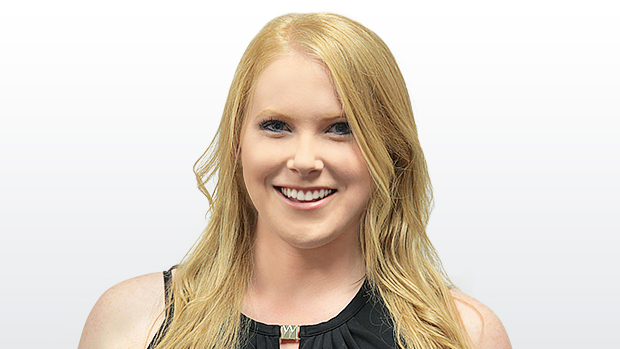 James van Riemsdyk has played for two teams in his 10-year NHL career – the Philadelphia Flyers and Toronto Maple Leafs.
The Flyers drafted van Riemsdyk second overall in the 2007 NHL Entry Draft, and then traded him to Toronto in 2012 for defenceman Luke Schenn, only to re-sign him to a five-year, $35- million contract as an unrestricted free agent last summer.
On Saturday, van Riemsdyk will make his return to Toronto with the Flyers to face the team he played the past six seasons with. It was a game van Riemsdyk wasn't even sure he'd be suiting up for, after a lower-body injury suffered in Philadelphia's second contest sidelined him for six weeks. But he's ready to go now, and checked in with TSN.ca on Thursday to reflect on Toronto's decision not to pursue a contract extension, his favourite memories as a Leaf and what life is like the second time around in Philadelphia.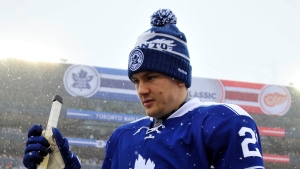 TSN: Let's start back in the summer. How quickly did you know Toronto wasn't going to offer you a new deal?
JVR: "Well, looking back through last season, the longer it went on and there was not much dialogue, you start to realize it's probably your last year somewhere. A lot of the guys in my situation [like Tyler Bozak and Leo Komarov] did a good job of compartmentalizing that and not letting that affect us on a day-to-day basis. We had a great group of guys who loved being together at the rink and that made it a lot less of a worry in a big year like that and made that process a lot easier.
"Then, to be honest, it was helpful that the Leafs, about a week or so before free agency, made it pretty clear to my agent that they were going to go in a different direction. I think that helped me mentally be able to have a clear head to make another decision. If you're weighing all these different factors [after] you invest so much in a place for so long and have those ties, and the decision comes down to the wire, you can get pulled in different directions. So it was nice they were upfront and it allowed me to make a little bit of peace with their decision and then be able to move on and put all my thought into what the next place would be and what a good fit would be. Philadelphia checked off a lot of those boxes with the core that was there and the organization and the city."
TSN: Did you take it personally that Toronto didn't want to re-sign you?
JVR: "I think I did a good job of playing to a high level when I was in Toronto [van Riemsdyk amassed 294 points in 413 games for the Leafs]. It's cliché, but you just control the things you can control, and that's being an effective, successful player. I had been traded before, and sometimes, especially in a salary cap world, the business side of things comes into play and it's like a puzzle trying to put all these things together. There's only so much to go around. Especially when there are three younger guys [Auston Matthews, Mitch Marner and William Nylander] in Toronto coming up for contracts. There was going to have to be some room left. So you can appreciate how difficult the job is for management. They're making decisions they think are best and I didn't necessarily take it personally that they went another route."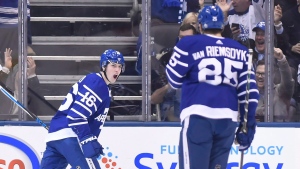 TSN: You were a linemate of Marner's and have been a close friend from the start of his career. How did that relationship influence the end of your time in Toronto?
JVR: "Just thinking back on it, I see [the six years] in three different stages: the first stage of when I got there and we made the playoffs [in 2012-13], and then we had that retooling for a few years, and then we got injected with so much youth in my last couple seasons, where it was awesome and exciting to be playing with guys of that calibre.
"For someone like Mitch, I think he was thrilling for me and Bozak to play with. The hockey stuff speaks for itself, but ultimately he's a great kid and a great person and a great friend. You're so happy to see guys like that have success. He's so passionate about the game and loves the game, so he keeps getting better and better. When you have a combination like that, the sky is the limit for him. When I came into the league, I remember being a sponge at that age, and you're watching all these different things around you and Mitch falls into that category of wanting to soak it all in. The more and more comfortable he got, the better he played."
TSN: What will it be like for you to line up across from so many old friends and teammates on Saturday?
JVR: "It's going to be an emotional thing. When you're in a place for such a long period and make those friendships, you feel so invested in the organization and in being a Maple Leaf and being a Torontonian. Making a change after all that, you get a chance to reflect over the summer and even just since being hurt. Coming back from that and realizing when this game in Toronto was, I've had all these whirlwind of emotions. I really enjoyed my time being a Maple Leaf and living in Toronto and everything it had to offer. I can't say enough good things about how I was treated by everyone in the city, everyone in the organization. I'll always look back fondly on it; always hold those years near and dear."
TSN: Is there a favourite memory you keep from the Leafs' years?
JVR: "That's a good question. That first year I was there, that playoff run we had, it ended in heartbreaking fashion [with a Game 7 overtime loss to the Boston Bruins in the first round], but it had been a long drought [of seven seasons] not getting in there, so it was pretty exciting to be back.
"And then I think it was two years ago, we had that game against Pittsburgh [on April 8, 2017] that we had to win to get back in the playoffs again. It was a pretty back-and-forth game and I remember [Curtis] McElhinney making some huge save [on Sidney] Crosby late in the third to preserve the win and we got into the playoffs. So that was just an amazing feeling, like we had turned the thing around, we had gotten back to the playoffs. Especially having gone through some of those tough times with the team, to get there and earn a chance to compete for a championship was pretty cool."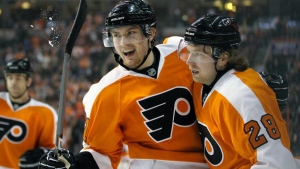 TSN: Turning to this season, Saturday will be just your seventh game of the year and fifth since coming back from injury. What happened on that play where you were hurt?
JVR: "It was just a fluky sort of thing. One of those where you prepare so well and do all these things to get yourself ready and it's completely out of your control when you break a bone. Really tough. It wasn't even an overly hard shot that I got hit with [from Colorado Avalanche defenceman Mark Barberio], it just got me at the right spot and could have been a minor sort of thing but it broke the bone and you just have to wait for it heal.
"Coming into this situation with Philly, you want to get off to a good start. You realize how important it is as part of the process, getting your familiarity with your linemates and coaching staff. Obviously taking a bit of a setback is never ideal, but it gives you a chance to get to work and focus on some things to improve your game and maybe watch a little bit and pick up some things that will help you when you get back in the lineup."
TSN: You have three points in your first three games back. Are you comfortable with where you're at now?
JVR: "There's nothing quite like being out there and experiencing everything. There's no other way or better way to get chemistry with linemates. You get a feel for the flow of how the coach likes to run the bench and that's the kind of thing you want. But as far as the day-to-day, different meetings, the different process of practice, training stuff, you get more comfortable with that [even injured] and I think that's important. When you're comfortable with the stuff around hockey, and your life away from the rink is looked after, then when you do get on the ice, it makes things a lot simpler and less hectic and allows you to get back on the ice in a better spot mentally."
TSN: How has the transition been going back into the Flyers' room after six years away?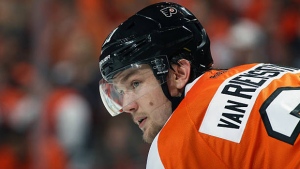 JVR: "There are only four guys left I played here with before – Sean Couturier, Jakub Voracek, Wayne Simmons and Claude Giroux. I played all three years before with Claude. We lived next to each other that whole time too, so I got to be pretty good buddies with him and we kept in touch over the years here and there. He was one of the guys who reached out when the free agency period started and I got to talk with him. Having some of the familiarity with the players was good and it was a lot of the same trainers and staff and that sort of stuff, so it gives you a bit more of a sense of comfortability."
TSN: Is that ultimately what pushed you back towards Philadelphia?
JVR: "It's funny. If you were to have talked to me a year before July 1 when I was going into the last year of my contract, and if you had asked me where I could potentially end up, if it wasn't Toronto it probably would be here. But I wanted to go into free agency with an open mind and not discount any possibility that might be there. It's one of those things where you never really expect you'll play for an organization twice in your career. You only have so many years at this, and there are 31 teams and I was traded away the first time, so you're never really sure. A lot of Philadelphia was a great fit [again].​"