Vince Young signing with Roughriders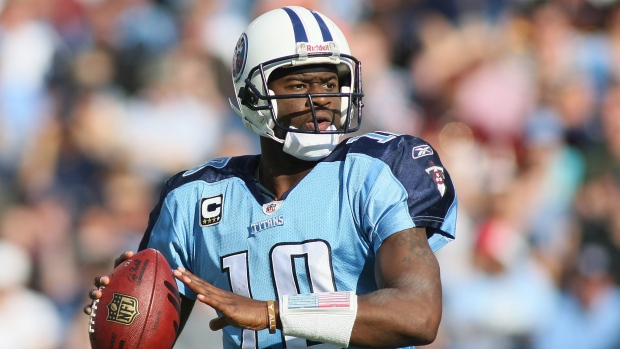 Vince Young is coming to Canada.
According to TSN Senior Correspondent Gary Lawless, Young's agent, Leigh Steinberg, is en route to Saskatchewan to finalize a deal for his client with the Roughriders.
Lawless added a deal could be finalized in time for a Young press conference as early as Thursday.
Later Wednesday, CTV's Lee Jones tweeted out a photo of Young arriving in a Regina airport.
Young had been on the Roughriders negotiation list.
The 34-year-old third overall pick in the 2006 NFL Draft, Young hasn't played in the NFL since 2011 with the Philadelphia Eagles.
Over six seasons in the NFL, five with the Tennessee Titans, Young finished with 8,964 passing yards and 46 touchdowns to 51 interceptions. Also known as a running quarterback, Young finished with 1,459 yards on the ground. Young was named Rookie of the Year in the NFL in 2006 after a very accomplished collegiate career at Texas.