WCT Recap: Edin defends at Champery, Roth surprises at Canad Inns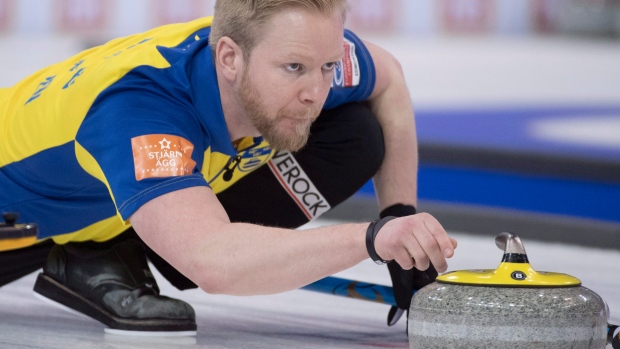 Team Niklas Edin of Sweden won their second event of the 2017-18 curling season by defending their title at the Curling Masters Champery in Switzerland.
Edin lost the first game of the round robin, but won seven straight after that, including a win over Scotland's Greg Drummond in the final, to claim the event for a second straight season.
At the Canad Inns Women's Classic, Nina Roth and her American rink were the surprise winners in the stacked 32-rink field. Team Roth had a solid round robin, then beat defending Olympic gold medalists Team Jennifer Jones in the quarter-final, Edmonton's Team Kelsey Rocque in the semi-final and Sweden's Anna Hasselborg in the championship game.
Other notable teams in Portage la Prairie included Chelsea Carey (lost to Hasselborg in quarters), Kerri Einarson (lost to Hasselborg in semis), Michelle Englot (no playoffs), Krista McCarville (no playoffs), Sherry Middaugh (lost to Einarson in quarters), Eve Muirhead (no playoffs) and Silvana Tirinzoni (no playoffs).
In Gatineau, Team Rui Liu of China won for the second time in October by taking the Challenge de Curling de Gatineau.
The foursome beat Team Peter De Cruz of Switzerland in the final, 8-2, after downing Team Mike McLean in the semi-final and Team Martin Ferland in the quarter-final. Team Liu didn't lose a game all week and took home $11,000 in winnings.
Other notable names included defending champ Team John Epping, who lost in the quarters, and Team Greg Balsdon, who also lost in the quarters. Team Balsdon will compete in Summerside next month at the Road to the Roar Pre-Trials. Team Jean-Michel Menard and Team Jamie Murphy will also be in Summerside, but both failed to make the playoffs in Quebec.
In Alberta, Edmonton's Team Brendan Bottcher took the Medicine Hat Charity Classic with a strong 7-2 record. The foursome, who played in their first Brier last season in St. John's, beat Adam Casey in the quarters, Kody Hartung in the semis and Jamie King in the final.
Team Bottcher will be in the mix at the Pre-Trials next month.
On the women's side, Team Candace Chisholm beat reigning Saskatchewan champ Penny Barker, 8-2.
Out west, Dailene Pewarchuk beat Patti Knezevic in the final of the Kamloops Crown of Curling while Theresa Breen won the Lady Monctonian Invitational Spiel in New Brunswick. Team Breen will have a chance to qualify for the Roar of the Rings as they'll compete at the Pre-Trials in Prince Edward Island.