WCT Recap: Koe edges Edin to win in Penticton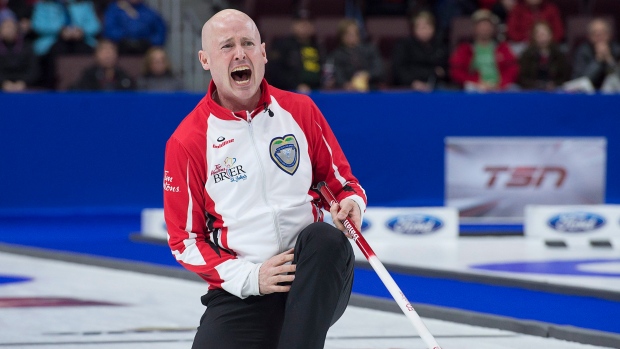 Team Kevin Koe of Calgary won their first event of the 2017-18 season thanks to a win over Sweden's Team Niklas Edin in the final of the Ashley Home Store Curling Classic from Penticton, B.C.
Team Koe beat Scotland's Team Tom Brewster in the quarter-finals, Team Peter De Cruz of Switzerland in the semi-final and finally Team Edin, 7-6, in the championship game.
The foursome took home the $18,800 first-place prize with Team Edin grabbing $13,000.
Other notable rinks included Team Reid Carruthers (lost to De Cruz in quarters), Team Steve Laycock (failed to make playoffs) and Team Mike McEwen (lost to Edin in semis).
In Cookstown, Team Mark Kean of Woodstock defeated Team Tanner Horgan of Sudbury in the final, 7-6.
On the women's side, Kristen MacDiarmid of Halifax took the Royal LePage OVCA Fall Classic while Chantale Widmer of Switzerland won the Tallinn Ladies International Challenger.