Wheeler reflects on leadership role in Winnipeg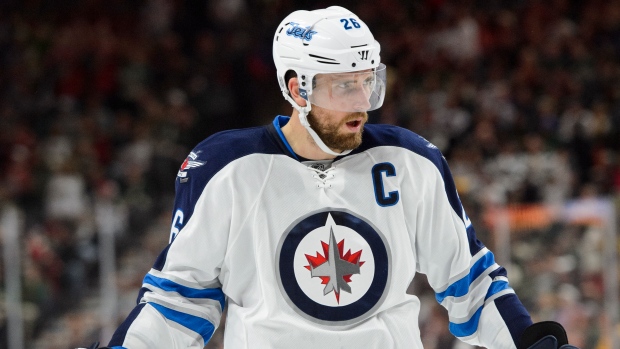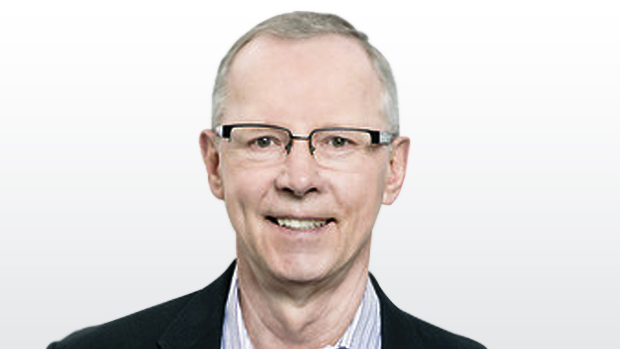 As much as the five-day bye week is welcomed as a chance to recharge and get ready for the March/April grind of the NHL season, there are teams that might prefer to just keep playing. The Winnipeg Jets, with points in five straight games, might be one of those teams.
The Jets snapped a four-game losing streak with a home win over Dallas last Tuesday and then left on a four-game road trip to the Eastern Conference, knowing that a bad stretch could be the end of their playoff chances. Getting six of eight points made for a successful trip. The road was also a good time to catch up with first-year captain Blake Wheeler.
DB: It's been a year since former captain Andrew Ladd was traded. Between that time and Aug. 30 when you were named captain, did you think 'What if…?'
BW: Certainly. There were quite a few conversations internally, between myself and Paul [Maurice], and probably between him, Kevin [Cheveldayoff] and Mark [Chipman] and Dustin [Byfuglien] and a few other people. They were really thorough in what they were trying to do. It's obviously an important decision in a Canadian market to try and get it right. So yeah, a lot of conversations. I thought about it a little bit and when the time came it was a huge honour.
DB: Was it an easy decision from your standpoint?
BW: Obviously on the surface it's a no-brainer, an incredible honour to be a captain of an NHL team, let alone a Canadian market. But at the same time there are a lot of responsibilities that come with that. Some different things that come with the job that you really don't think about until you are doing it. You have to be aware of those things and once you chew on it for a couple of minutes, it was a no-brainer.
DB: Can you share some of that?
BW: The things behind the scenes. You are a little bit more involved in some of the decisions and conversations that happen, and those are good things. You want to be involved, have some input, especially with a young team. You have to be aware of what you're saying and when you're saying it.
DB: Are you enjoying it?
BW: I am. I think it's been a good fit. It hasn't been forced, it's been pretty natural. All along I've said the hardest part for me is not really knowing what to say, but when to say it and how to say it. I can be pretty emotional sometimes; get a little bit fired up. You want that to come out because that's who you are, but at the same time you don't want to be fake and you don't want to do it all the time.
DB: How have you handled that emotional side?
BW: It's biting your tongue a lot of the time, especially when things aren't going well. That's the most important time to lead by example. If you come in and just start barking orders all the time people will start tuning you out and get sick of hearing your voice. That's why you have a great group of guys around you. Dustin and Mark do a great job in the room and we have a lot of veteran guys that step up. It's not always just me saying things. There are lots of guys behind the scenes helping me. You need everyone to be pitching in. Getting tuned out is the worst thing that can happen as a captain.
DB: Are there other challenges?
BW: Yeah, especially with the day-to-day grind that the season presents. Especially with the schedule we have had this year. Grinding through that first part of our schedule was really tough. Having guys know that we get through certain aspects of our schedule, we will be playing meaningful hockey down the stretch. With the youth we have, the inexperience we have, that's a huge thing for us to be able to accomplish. Get some of those games under our belt.
DB: You have been accessible to the media after games, especially when things aren't going very well. Is that difficult?
BW: Laddy [Andrew Ladd] did such a great job with that. That is part of the responsibility, especially in our market. When times are good it's easy. When times are tough it's a little more difficult. For me, being an emotional guy during games and right after games, it's hard for me to turn it off. That is definitely a challenge trying to know what to say. But in those times when the game doesn't go your way, somebody has to stand in front of the microphone and it should be the guy wearing the C. I have no problem doing it but it's been a learning experience, what to say and hopefully I am getting better at it.
DB: You mentioned youth. How has that changed from when you came into the league? It's a younger league.
BW: It is. When I came into the league, coaches and managers were more apt to give roles to experienced guys, guys down your depth chart. Just from a trust factor. Now you see a kid with more upside, promise for the future, earn some of those jobs. It's no mistake, the amount of talent coming into the league and the way the game is going go hand in hand. These young guys are so fast and so skilled. It makes for an exciting product.
DB: How have you dealt with youth on this team?
BW: I'm so lucky. The kids we have are so unbelievable. You hear things about Patty [Patrik Laine] coming in, you don't know what to expect from a high pick. He's been incredible. Really has his head on his shoulders. He wanted to come in and just be one of the guys in the room and he has. All our young guys work hard every day, try and do the right things on the ice. When things aren't going their way they need someone to step up and help them out. They're willing to listen and try to get it back on track as fast as possible. From an older guy's perspective that's all you can ask.
DB: Two great visuals this season: In Edmonton, you with your arm around Laine after he scored in his own net, and again with Laine after he scored the winner against Dallas.
BW: The Edmonton one, your heart just kind of breaks for him. I looked down the bench and it was like he was just sitting there on an island all by himself. Everyone who has played in this league long enough knows that feeling. It's not a good feeling to have. You just want to grab him and let him know that he is going to score a lot of goals in this league, on the right net. It was just one of those times. The Dallas one was a fun one. Let him know how important that goal was for us. Look where we are now a week later. We're playing great hockey and if he doesn't score that goal, who knows where we are at? It's important for him to know in tough and good situations, the impact he has on our team and on this game. He's a difference maker – and he's 18 years old.
DB: Is it a fun time for your group right now?
BW: It's a lot of fun when you are winning. And the way we are playing. We're grinding it out every shift and everyone is invested in it. That's what makes this time of the year fun. There's only one way to play and we're getting results. You get on a run, win some games, and watch the team creep back into the playoff picture makes coming to the rink a lot of fun.