White blasts ref after Shevchenko fight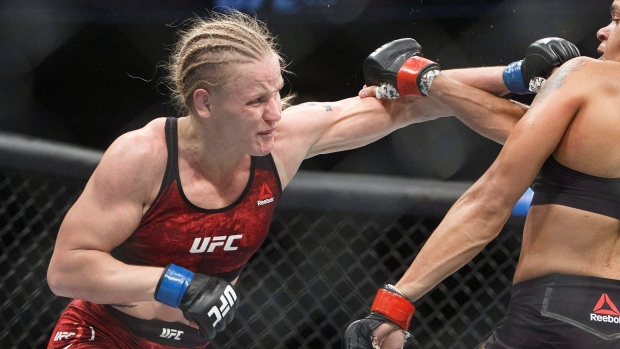 Ultimate Fighting Championship president Dana White lambasted referee Mario Yamasaki on Instagram following the controversially late finish in Saturday's women's flyweight fight in Belem, Brazil between Valentina Shevchenko and Brazilian Priscilla Cachoeira.
Shevchenko won the fight via rear-naked choke in the second round, but what unfolded beforehand was one of the most lopsided fights in company history. FightMetric statistics had Shevchenko with a 217-1 strikes advantage. Shevchenko spent the majority of the fight clubbing Cachoeira with blows as the Brazilian was locked in a crucifix. Shevchenko's complete dominance had White wonder why Yamasaki let the fight go as long as it did.
"Priscilla Cachoeira, you showed so much heart and toughness in that fight. I'm honored to have you fight in the UFC," White wrote. "Unfortunately the ref is there to protect you and Mario DID NOT do that. This isn't his first disgusting performance in the octagon. Another unfortunate thing is that i can't do anything about I️t only the Brazilian commission can and i am hoping after this scary, incompetent showing he hopefully will never set foot in that Octagon again. Strikes landed was 230-3."
With the victory, Shevchenko, a former bantamweight contender (15-3, 4-2 in UFC), seems poised for a title fight in the naiscent division. Nicco Montano is the current flyweight titleholder, having defeated Roxanne Modafferi in The Ultimate Fighter 26 finale show in early December to crown the division's first ever champion.