White offers Mayweather, McGregor $25M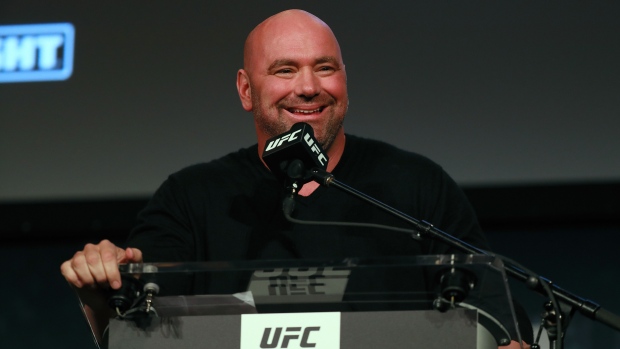 Floyd Mayweather made his counter offer on a potential fight with Conor McGregor earlier this week and UFC president Dana White has responded in kind.
Appearing on The Herd with Colin Cowherd on Fox Sports 1 on Friday, White made an offer of $25 million for each fighter, with the pay-per-view split to be negotiated.
Mayweather, who appeared on ESPN's First Take earlier this week, responded to the UFC lightweight champion's demand of a $100 million purse for a boxing match, offering $15 million and a cut of the pay-per-view.
"You guys keep hearing all these different rumours about different fighters want to face Floyd Mayweather," he told ESPN. "Everybody keeps talking about Conor McGregor. He's blowing smoke up everybody's a--. Dana White, the UFC -- let's make it happen. Bring him over to the boxing world, and I'll show him what it's like.
"We tried to make the Conor McGregor fight. They know what my number is. My number is a guaranteed $100 million. That was my number. We are willing to give him $15 million and then we can talk about splitting the percentage -- the back end -- on the pay-per-view. But of course, we're the 'A side.' How can a guy talk about making 20 or 30 million if he has never made 8 or 9 million in a fight."
McGregor holds the UFC record for the richest disclosed purse, making $3 million for his UFC 202 win last summer over Nate Diaz.