White posts video of McGregor knocking down Malignaggi in sparring session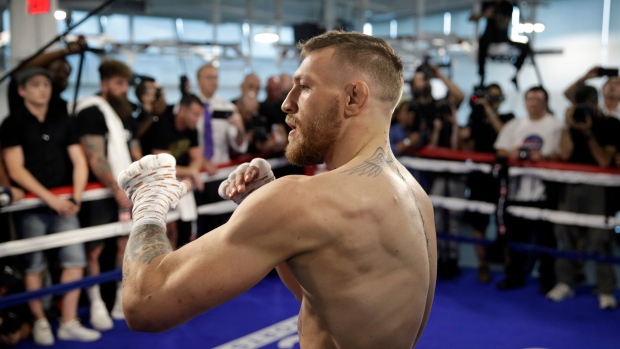 Many wonder if UFC fighter Conor McGregor has what it takes to beat - or even keep up with - boxing champion Floyd Mayweather in their super fight slated to go August 26 from Las Vegas.
The McGregor side hopes video posted to Twitter late Friday night by UFC president Dana White will help their cause.
White posted two videos of McGregor, 29, sparring with retired boxer and current analyst Paulie Malignaggi.
In the first video, McGregor is seen getting the better of the 36-year-old including landing a pretty hard left-handed punch straight to his face. In the second clip, McGregor actually is able to knock Malignaggi to the ground.
"For all the people who think @TheNotoriousMMA can't box. This is gonna be a FIGHT! Conor vs Paulie Malignaggi former IBF/WBA World Champion," White said in one of the tweets.
The tweets were posted shortly after McGregor's public workout session Friday night which failed to excite many boxing pundits.
The sparring session reportedly happened on August 1 followed by Malignaggi quitting a couple days later after a falling out.