White: Rousey unlikely to fight again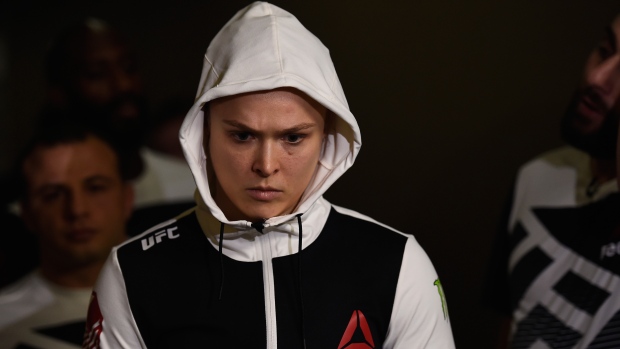 Ronda Rousey remains in the UFC's anti-doping program, but Dana White believes the 30-year-old has fought for the last time.
"I think people realize she's probably going to retire," White told ESPN on Monday.
Rousey has fought just three times in the past two years and last fought in December - a TKO defeat to Amanda Nunes in the first round of her title fight.
She suffered her first UFC defeat in November of 2015, when she was knocked out by Holly Holm. Nunes then defeated Holm to set up a bout with Rousey.
Rousey's loss to Holm came after two years of domination in the UFC. Rousey was named the UFC's first Bantamweight champion in 2012 and went on to successfully defend her title six times, with five of her victories coming in the first round.
White told ESPN he believes despite likely ending her career after two straight losses Rousey (12-2) is going out on her own terms.
"That's not because she had to, that's the way Ronda Rousey is built," White said of Rousey's disappearance from the public eye. "Ronda Rousey is super competitive and doesn't like to lose. I know she's been criticized for that by a lot of people, but that's just who she is and the way she is.
"And the way she is, is what made everybody get behind her. It's what blew up the women's divisions. Now she's going to move on to the next chapter of her life, get married and have kids, do that thing. It's not sad, it's the way she wanted it."