WHL: Jones stars in overtime as Hurricanes edge Rebels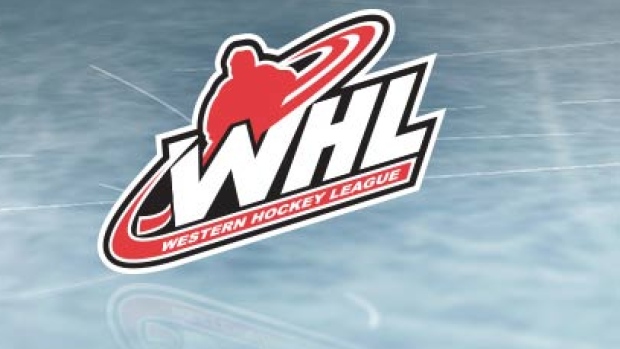 LETHBRIDGE, Alta. — Nolan Jones scored 1:50 into overtime as the Lethbridge Hurricanes slipped past the Red Deer Rebels 5-4 on Sunday in Western Hockey League action.
Taylor Ross had a hat trick in regulation time for Lethbridge (14-8-5) and Dylan Cozens also scored for the Hurricanes.
Brett Davis had a pair of goals for the Rebels (17-9-2), while Chris Douglas and Zak Smith added singles.
Carl Tetachuk made 28 saves for the Hurricanes and Ethan Anders stopped 36 shots for Red Deer.
Lethbridge went 1 for 3 on the power play and the Rebels could not score on their three man advantages.
---
TIGERS 3 PATS 2
REGINA — James Hamblin scored with 90 seconds left to play to lift Medicine Hat over the Pats.
Bryan Lockner and Josh Williams also scored for the Tigers (13-13-3).
Sergei Alkhimov and Austin Pratt scored for Regina (8-20-0).
---
COUGARS 5 ROYALS 3
PRINCE GEORGE, B.C. — Vladislav Mikhalchuk struck twice as the Cougars subdued Victoria.
Josh Maser's goal at 3:07 of the second period was the winner for the Cougars (11-14-3), while Rhett Rhinehart and Ilijah Colina also scored.
Tarun Fizer, Dante Hannoun and Matthew Smith supplied the offence for the Royals (13-10-0).
---
HITMEN 5 WARRIORS 1
CALGARY — Kaden Elder scored twice, including the power-play winner, as the Hitmen sank Moose Jaw.
James Malm also had a pair of goals for Calgary (12-14-3) and Egor Zamula also scored.
Justin Almeida scored for the Warriors (15-6-4).
Hitmen left-winger Luke Coleman earned a five-minute major and a game misconduct for boarding 22 seconds into the third period.
---
GIANTS 4 AMERICANS 2
LANGLEY, B.C. — Davis Koch's power-play goal at the 13:49 mark of the third period was the winner as Vancouver doubled Tri-City.
Jared Dmytriw, Aidan Barfoot and Milos Roman also scored for the Giants (20-6-2).
Blake Stevenson and Isaac Johnson scored for the Americans (14-11-1).
---
WINTERHAWKS 10 ICE 2
PORTLAND, Ore. — Joachim Blichfeld had a hat trick as the Winterhawks flew past Kootenay.
Cody Glass and Lane Gilliss had two goals apiece for Portland (16-10-2), while Michal Kvasnica, Reece Newkirk and Jaydon Dureau rounded out the attack.
Nolan Orzeck and Peyton Krebs replied for the Ice (7-20-4).