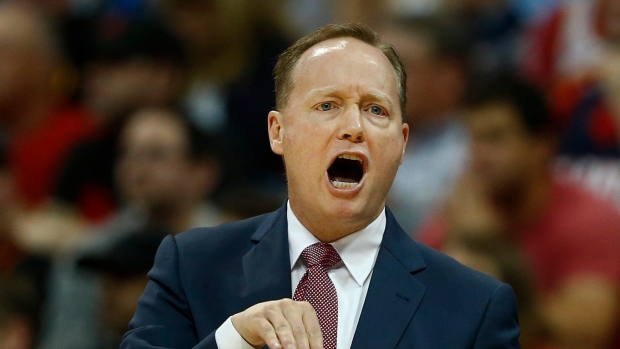 It appears former Atlanta Hawks bench boss Mike Budenholzer is on top of the Toronto Raptors' list when it comes to filling their head coaching vacancy.
Whether or not they hire Budenholzer is still very much up in the air as the Milwaukee Bucks are also reportedly interested, but let's take a deeper look at Budenholzer's career and what he could bring to Toronto.
Quick Bio
Age: 48
Place of Birth: Holbrook, Arizona
College: Pomona College in Claremont, California
Playing/Early Coaching Career
Budenholzer graduated from Pomona College in 1993 with a bachelor's degree in politics, philosophy and economics and played both basketball and golf during his four-year stint. After graduation, Budenholzer had a short playing career playing professionally in Denmark with Vejle Basketball Klub. While in Denmark, Budenholzer got his first opportunity to coach as well, leading a pair of youth teams in the Vejle system.
Time with Gregg Popovich and the Spurs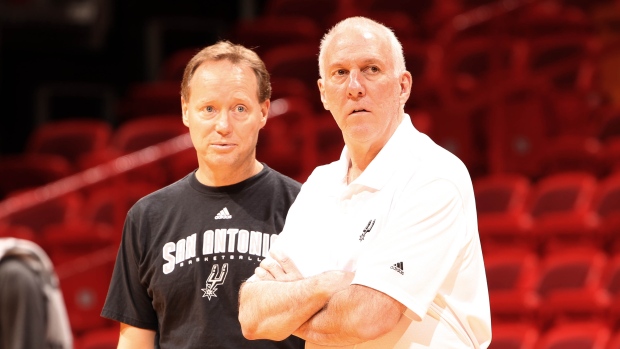 Following Denmark, coaching legend Gregg Popovich hired a 25-year-old Budenholzer to serve as the team's video coordinator in 1994. In 1996, Budenholzer was promoted to an assistant coach and stayed in the role for the next 17 seasons, winning an impressive four NBA titles (1999, 2003, 2005 and 2007) in the process under the tutelage of Popovich.
First head coaching gig with Hawks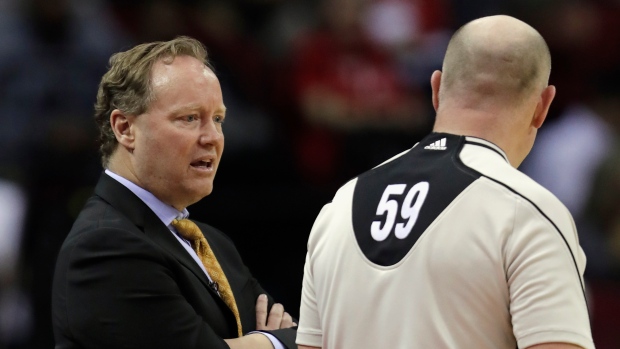 Nearly two decades of success in San Antonio was enough for the Atlanta Hawks to hire Budenholzer as their 12th coach in franchise history in 2013. In his first season, Budenholzer posted a 38-44 record which turned out to be good enough to make the playoffs as an eighth seed in the Eastern Conference. However, his Hawks fought hard and forced the No. 1 seeded Indiana Pacers to a seventh game where they lost 92-80.
The 2014-15 campaign turned out to be the best regular season in franchise history as the Hawks put up an impressive 60 wins, good enough to finish first in the Eastern Conference. The feat was impressive as the Hawks did not have any superstars on their team. In fact, their highest scorer was power forward Paul Millsap who put up just 16.7 points per game, followed by Jeff Teague (15.9 points, 7 assists), Al Horford (15.2 points and 7.2 rebounds), DeMarre Carroll (12.6 points) and Kyle Korver (12.1 points). Atlanta took down the Brooklyn Nets and Washington Wizards in the first two rounds. But much like the Raptors, their No. 1 seed didn't mean much when they ran into LeBron James and the Cleveland Cavaliers in the Eastern Conference Finals. The King was unstoppable as he averaged just over 30 points per game, leading the Cavs to comfortable four-game sweep. Nevertheless, a 60-win season in impressive, and it earned Budenholzer Coach of the Year honours.
Atlanta returned the next season with a very similar roster, still without any elite players, and Budenholzer was able to coach them into the playoffs with a 48-34 record. After ousting the Celtics in six games in the opening round, the Hawks met their match once again in the Cavaliers as James and company swept them away for the second consecutive year en route to the NBA title.
Despite the addition of centre Dwight Howard and the emergence of youngsters Tim Hardaway Jr. and Dennis Schroder, the Hawks took another step back in 2016-17, finishing just four games above .500. They fell to the Wizards in six games in round one.
The Hawks blew it up this past season. Millsap, Howard, Korver and Hardaway Jr. were all gone as the Hawks were obviously trying to rebuild. Atlanta finished last in the Eastern Conference with a 24-58 record and Budenholzer parted ways with the franchise shortly after the conclusion of the season.
Over five full seasons in Atlanta, Budenholzer finished with a 213-197 regular season record and a 17-22 post-season record.