Wild F Parise: 'For me, last year stunk'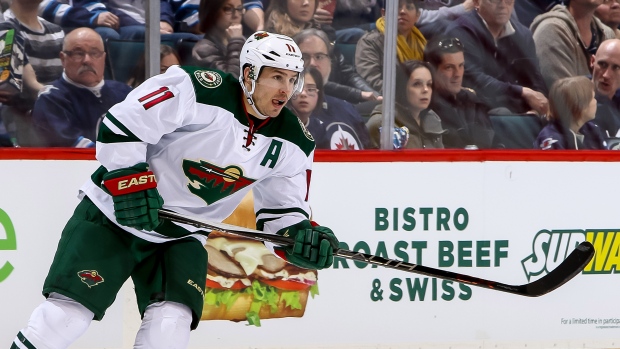 Zach Parise posted his lowest goal and point totals since his 2005-06 rookie season last year. Now, the 33-year-old is looking to have a bounce back season and move past his poor campaign.
Parise, who scored 19 goals and posted 42 points last season, told the Minnesota Wild team website he believes his off-season work will help avoid a repeat of last season.
"For me, last year stunk," Parise said. "I didn't play that well. I've been working on my game, hoping to put myself in a spot to not let that happen again."
Parise scored two goals and added an assist as the Wild were eliminated from the playoffs in five games by the St. Louis Blues – their second straight first-round exit. The Wild have reached the playoffs in each of the past five seasons since Parise joined the team, but have failed to advance past the second round. Parise said getting over that hump is motivation as he prepares for the season.
"I think we all should be looking forward to coming back and playing again," Parise said. "I think it was a major letdown what happened in the playoffs. I think everyone should be coming back excited to start the season and give ourselves another chance."
The Wild will have a slightly different look this season after Jason Pominville and Marco Scandella were shipped to Buffalo in June and Erik Haula was selected by the Vegas Golden Knights in the expansion draft. Minnesota picked up forwards Tyler Ennis and Marcus Foligno in their deal with the Sabres and picked up defencemen Kyle Quincey and Ryan Murphy in free agency.
"It'll be a different look," Parise said. "We lost some good players, some important players to our team. But we're bringing in some good players. We'll see how it goes, but I like the guys that we brought in."
The Wild posted 106 points with a 49-25-8 record in their first season under Bruce Boudreau last year.
Parise is tied with Ryan Suter for the largest cap hit on the Wild at $7.54 million and is signed through the 2023-24 season.