Wild will protect depth through trade deadline
For the Western Conference-leading Minnesota Wild, never before has the road to the Stanley Cup finals looked as clear as it does right now. As TSN Hockey Insider Pierre LeBrun writes, don't expect the championship contenders to get too crazy ahead of the trade deadline on March 1.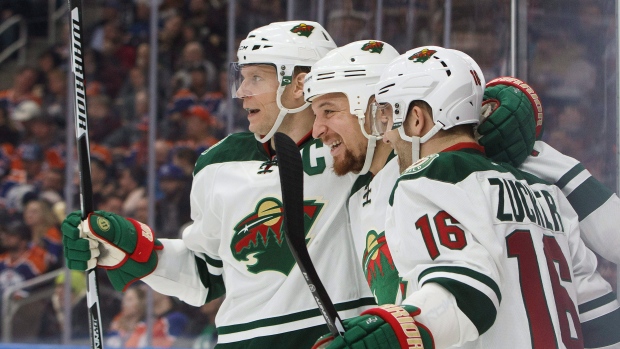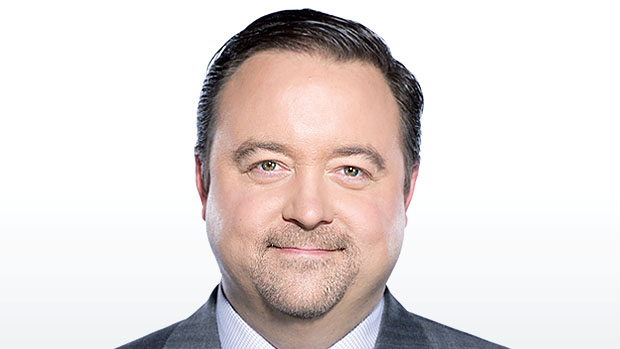 For the Western Conference-leading Minnesota Wild, never before has the road to the Stanley Cup finals looked as clear as it does right now. Wild GM Chuck Fletcher will probably hate me for writing that. But it's the truth. His team, led by head coach Bruce Boudreau, is firing on all cylinders. This Wild squad is, for my money, the truest version of a Cup contender we've seen in Minnesota since the NHL returned to the Twin Cities 17 years ago.
And so the debate, internally, as the March 1 trade deadline approaches, is whether the Wild should make any moves. Should Minnesota be aggressive on the trade front? Or, on the other hand, does a team this deep and talented even need a big fix?
"It's just hard to make hockey trades. You're always looking at them, but none of us have enough depth. So, if we're making a trade, inevitably we're pulling from one area to fill another," said Fletcher last weekend when we caught up during All-Star weekend in Los Angeles. "And so probably the easiest approach is to look at a rental-type scenario where we can augment our forward group or find a way to add a little more depth without taking from our current group. That would be the ideal plan.''
Having said that, Fletcher added, injuries and team/individual player performance over the next three weeks will also influence his trade-deadline plan.
"We think we have good depth, we like our team and we feel we can compete with most teams in this league," said the Wild GM. "But things change, and we'll have to stay on top of it and see if any trends develop over the next month from an injury or performance perspective that would change our thinking."
One thing that won't change is Fletcher's desire to keep his defensive depth. When fully healthy, the Wild are six deep, with as solid a group of blue liners as you'll find around the league. The problem is, they can't protect them all in the June expansion draft. But that's an issue that Fletcher said he'll deal with after the season.
He needs his blue-line depth now for a playoff run.
"Right now (Jonas) Brodin is out," Fletcher said of his talented young blue-liner, who is recovering from a broken finger. "Had you traded a D and then got an injury, now that depth is decimated and you're thin. Never say never, if something makes sense. There are ways to make a trade bigger to protect against that type of scenario, where you can add to your depth too. But it's difficult in this environment, between the cap and everyone still in [the playoff hunt]. It's hard to make these trades during the season. We'll keep looking at it, but I think the simplest thing will be to look at a rental-type scenario.''
My suspicion is that Fletcher would ideally like to add a defensive center who can fill a bottom-six role and win key faceoffs. Pending unrestricted free agent center Martin Hanzal of the Arizona Coyotes would be the more extravagant example of that player available now on the trade market, But, given the current price tag Arizona is asking for Hanzal, I don't think the Wild are going to get bite -- unless said price comes down.
A lesser name may end up filling the void for Minnesota in that defensive role, and normally those kind of guys aren't terribly hard to find around the deadline. A guy like Colorado Avalanche veteran John Mitchell, another pending UFA, is a good example of someone who could fit the bill for the Wild.
Could something bigger also be brewing? I think, as Fletcher said, that depends on what transpires on the ice over the next three or four weeks. There certainly could be, but the Wild GM isn't feeling it as the moment.