Will there be a big sale in Big D?
Either the Dallas Stars rip off a massive run or GM Jim Nill will have no choice but to start auctioning off some of his pending unrestricted free agents. And as TSN Hockey Insider Pierre LeBrun writes, Patrick Sharp would top the list.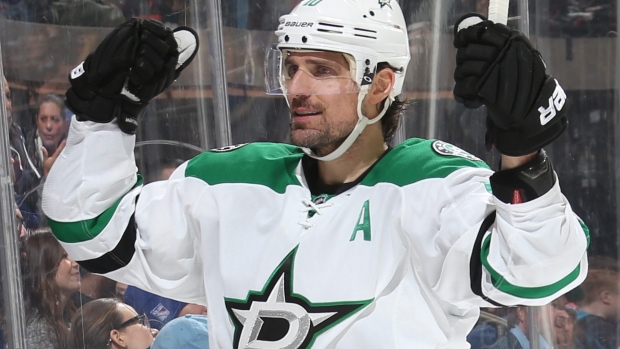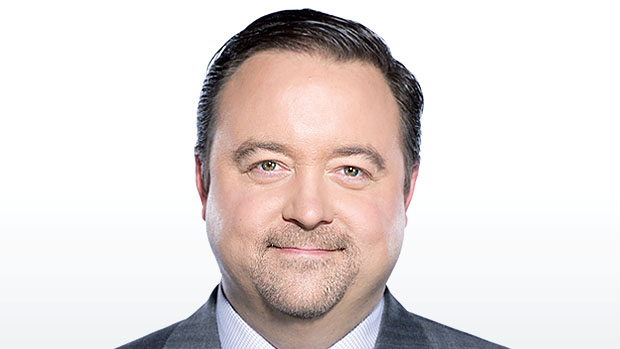 TORONTO -- The Dallas Stars suffered another loss on Tuesday night and moved one step closer to forcing GM Jim Nill to become a seller on March 1. Now seven points back of a playoff spot with exactly three weeks to go until the trade deadline, the Stars must a go on a serious roll. Starting now.
"Our focus is trying to get into the playoffs here," Nill said as his team skated on Tuesday morning at Air Canada Centre before a 3-1 loss to the Maple Leafs. "We're still there. We're taking it game by game."
And that's not a cliche. The Stars' trade deadline strategy is hanging by the moment. Either the team rips off a massive run here or Nill will have no choice but to start auctioning off some of his pending unrestricted free agents.
Topping the list would be cagey veteran Patrick Sharp, whose Stanley Cup experience and creative hands could help any contender.
"Who knows what's going to happen?" said Sharp, who'll be a a UFA on July 1. "I'm in the same boat as Jim. I'm focused on Dallas and trying to string together a few wins. You look at our conference. There's a lot of teams saying the same thing, that they feel they're in striking distance of the playoffs and good things can still happen. That's where my focus is now.
"But obviously I've been around a while. I know what lies ahead if that doesn't happen. But I'm not too worried about it either way."
How did it even get to this point? The Stars won the Central Division last season and gave the St. Louis Blues all they could handle in a titanic second-round playoff series.
Now here they are, with their playoff chances looking slim.
"It's been a frustrating season. We've been chasing it all year," said Nill. "It started in the summer and World Cup, with Jamie Benn and Tyler Seguin (recovering from injuries). And then we lost two guys for the year out of (training) camp. We struggled early. We didn't get off to a good start. I'd say the last 10 games we're starting to look like ourselves. But do we have time now?"
For Sharp, sweating out the trade deadline would be a new sensation after coming to Dallas in an offseason trade from the Chicago Blackhawks two years ago.
"Yeah, it would be something new for me this time of year to switch teams," he said. "But again, I'm trying to play the best I can so that doesn't happen."
Defenseman Johnny Oduya is another pending UFA, but he has been on injured reserve because of an ankle injury and it's unclear whether he will return this season, so perhaps he will stay put. Forward Patrick Eaves, another pending UFA , is a smart player who can play up and down on forward lines and help a second-unit power play, so he would be a useful addition to a contender. Veteran winger Jiri Hudler was traded at the deadline a year ago from the Calgary Flames to the Florida Panthers so he knows the drill. But this time around the pending UFA has a little more going on off the ice.
"I had a newborn six days ago, a little son," said Hudler with a smile on Tuesday. "When I signed here it was because I felt we had a legit chance to win. I still believe that."
Hudler yearns for the chance to be part of something special again, whether that's in Dallas -- or, if the Stars end up dealing him, as part of a contender elsewhere.
"A couple of years ago in Calgary we had that unbelievable run, and obviously earlier my career in Detroit it was always automatic with that great team we had," said Hudler. "You want to repeat that feeling every year. You get used to it easily. Obviously, we're not in a great situation here now. You can see the standings. We need to win a lot of games, but it's possible. I've been in that situation before.''
One more thing to keep an eye on is whether Nill attempts to upgrade his goaltending before the March 1 deadline with an eye to next season or whether he waits until the summer to do so. The Stars have reported talked to the Pittsburgh Penguins about Marc-Andre Fleury, although it appears there's nothing imminent on that front.
Elsewhere:
- Arizona Coyotes GM John Chayka took in last weekend's Stars-Blackhawks game, and one surmises he was checking out some of Chicago's young forwards. I bet Chayka would like to get notorious deadline buyer Stan Bowman into the Martin Hanzal auction or maybe even Radim Vrbata, but the Blackhawks GM has publicly stated, whether people want to believe him or not, that he's not inclined to be a big buyer this year. He gave up a lot last year for rentals (Andrew Ladd, Tomas Fleischmann, Dale Weise), so maybe he'll keep his powder dry this year? Lots can change between now and March 1, however, so we'll see.
- The Kings are closely monitoring Jonathan Quick's recovery. The star goalie was in full equipment for the first time last week. He's expected back in March at some point. But if, for whatever reason, there's a setback or any sign by March 1 that Quick can't be a factor this season, it's possible the Kings would look to acquire a goalie to support unsung hero Peter Budaj in net for the stretch/playoff run.
- A ton of teams have reached out to the Colorado Avalanche about Matt Duchene and/or Gabriel Landeskog -- including the Ottawa Senators I think Ottawa GM Pierre Dorion was simply doing his due diligence and, as it stands, I don't believe the Sens would be a player in that situation unless the prices come way down.
- There's no doubt in my mind that the expansion team in Vegas will want to speak with Claude Julien, who was fired by the Boston Bruins on Wednesday. I'm not sure whether Julien would want that kind of long build before having a chance to win again, but I believe that Vegas GM George McPhee will want to chat with him as part of his search.