With deal finally done, Nylander, Dubas breathe sighs of relief
It was a relief to finally get William Nylander signed and back in Toronto, both for the 22-year-old and general manager Kyle Dubas, TSN Maple Leafs reporter Kristen Shilton writes.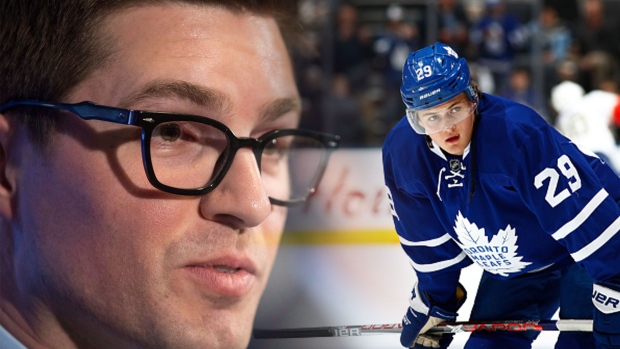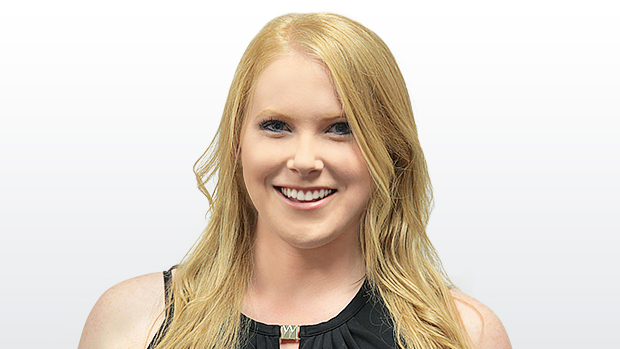 TORONTO – When William Nylander signed his six-year, $45 million extension with the Maple Leafs on Saturday – ending a months-long standoff between the restricted free agent and hockey club over a new deal – the winger walked away with more than just a guarantee he'll play in the NHL this season.
"[Leafs general manager] Kyle [Dubas] has told me multiple times that as long as he's here, he's not going to trade me," Nylander said Monday in his first major media availability since re-signing. "I always wanted to be here. I wasn't thinking of going anywhere else. You're still amazed that it's done. I still don't really understand it's done and I'm here; it's crazy."
That's not to say Nylander and Dubas both didn't have their doubts whether or not the new contract would come together in time. To be eligible to play this season, the Leafs had to file Nylander's signed contract with the NHL's Central Registry by 5 p.m. ET on Saturday. It wasn't until 4:30 p.m. that day Nylander made the call that would swing negotiations in the right direction.
While Nylander - who was Toronto's eighth overall pick in the 2014 NHL Entry Draft - and his agent Lewis Gross had been in consistent communication with Dubas since late August, the parties were stuck in a stalemate over dollar figures. And contrary to media reports, Nylander said it was Gross, not his ex-NHLer dad Michael Nylander, calling the shots in communication with the Leafs' front office.
Ultimately, Nylander's camp came off what TSN Hockey Insiders Darren Dreger and Bob McKenzie said was originally an $8 million per season ask, and settled on something that wouldn't hamper the Leafs in their upcoming negotiations with pending RFA's Auston Matthews and Mitch Marner.
"Both sides were holding their ground and knew what they wanted and that's why I think it took the time we took," Nylander acknowledged. "[On Saturday], I was like 'well, now we have to get something going here, deadline is coming up.' I talked to the [NHLPA] and they said the contract should be done by 4:30, so that's when I called. It was tight."
And then there were an arduous few minutes that followed Nylander putting pen to paper around 4:52 p.m.
"I called Kyle like, 'did you get it, did you get it?' and he was like 'we got it, we got it," Nylander said with a laugh. "[All along], I was thinking this might go into training camp a little bit, but never that it would go this long."
While that last call may have finally set the deal in motion, Dubas started laying major groundwork in mid-October when he met with Nylander one-on-one in Switzerland. Dubas said he couldn't let the negotiations go on without addressing Nylander's concerns face-to-face, and the 22-year-old was grateful for his efforts.
"Throughout the entire process, that was probably the first time I talked to Kyle by myself and that started to get stuff moving," Nylander said. "We talked about compromising and trying to get a deal together and what it came down to. We didn't really talk about numbers or anything; it was just how to get it done and what was going to happen when I came back."
Given that Nylander was the first in a series of core pieces Toronto has to sign in the next nine months, and that his contract is heavily front-loaded, the notion he may be moved towards the end of it hasn't escaped Nylander's ear. But Dubas' faith in him as a player and person is unwavering, and what gave him the confidence to declare to Nylander he won't be traded under this regime.
"He's someone who continues to improve and he's already put up some excellent statistics and numbers [135 points in 185 NHL games] for a player his age," Dubas said. "He continues to grow as a player, not just as a producer of points, but continues to get better and better. His intelligence level, his dedication to his craft…That's not the type of player we want walking out of here."
In just his first season as an NHL general manager, Dubas said he was "disappointed" in himself that negotiations went down to the wire and aims to avoid similar distractions with Matthews and Marner. And even though Nylander is now making a higher salary than established NHL veterans like Mark Scheifele and Nathan MacKinnon, Dubas has no doubt he'll live up to the new pact.
"He has a healthy belief in himself," Dubas said. "I don't think it's arrogance; I think he knows what his potential is…and he's aware of the work he has to do to reach it. His personality and his disposition, it doesn't really flinch or change regardless of what people say about him. I don't think the contact will affect his daily improvement."
Having just finished his medical testing before meeting the media, Nylander wasn't sure when he'll be back on the ice, but was ecstatic to see his teammates again, many of whom he's kept in close contact with.
Since returning to Sweden in August, Nylander has skated alone and with a pair of European teams, but he's most anxious to be a real part of his NHL club again.
"I feel like I'm in good shape," Nylander said. "I know it's going to be like going into training camp and then you start playing games. It's going to take time to start feeling comfortable. But I feel like I'm in great shape. [Everyone] knows how much I want to be here and how much I want to play here."