Work with autism advocacy group has extra meaning for van Riemsdyk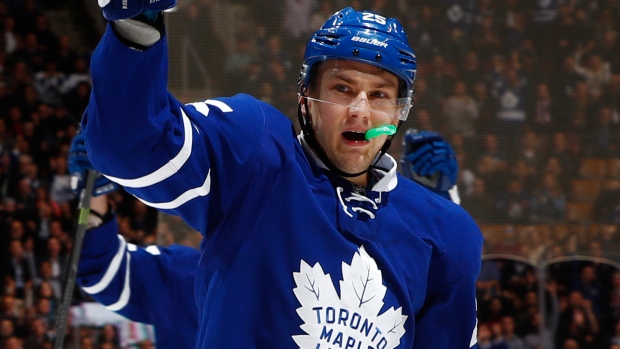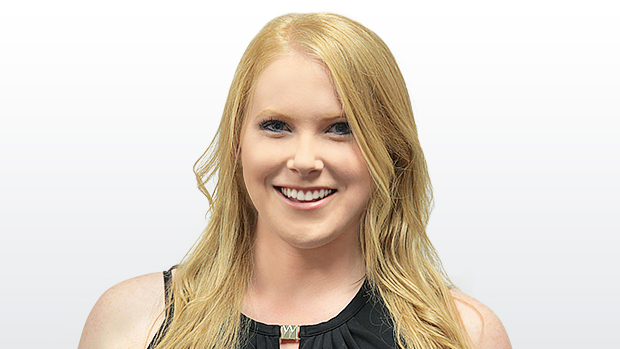 TORONTO – When James van Riemsdyk was drafted by the Philadelphia Flyers in 2008, it was a defining moment of his young life – and extra special for some members of his family.
Hailing from Flyers' country, two of his cousins were so elated when van Riemsdyk's NHL career began they begged to paint their rooms orange and adorn the walls with decals of him in action.
Eight seasons and one trade to the Toronto Maple Leafs later, the passion that bonds van Riemsdyk to his cousins has never faltered.
"My family has always been very supportive, but those guys in particular, they don't miss a game," he said. "I hear from them after every one. To share all of this with them and see how much this means is huge."
Those ties go much deeper than hockey. Van Riemsdyk's cousins both have autism spectrum disorder, as does a close friend from middle school.
Turning pro gave van Riemsdyk a host of advantages, but the one he's proudest to use is his voice. Since 2010, van Riemsdyk, 27, has worked with Autism Speaks, the world's leading autism advocacy organization. Beyond a commitment to raising awareness, he began coordinating with them in Philadelphia to bring kids out to hockey games by creating a comfortable, less hectic environment for them to enjoy.
"How I was raised is to get involved and give back. I'd be doing similar things if I wasn't an athlete, but there's more of a platform," he said. "It's your obligation to try and have an impact. From interacting with [people with autism], it's more about acceptance than a cure. It's about these different programs they can get involved in and have great things they can do."
Van Riemsdyk has continued to host groups with Autism Speaks at Air Canada Centre since joining the Maple Leafs in 2012. Searching for ways to do more, he found one in partnership with an old friend's business.
Former pro hockey player Lee Moffie, 26, shares an agent with van Riemsdyk, and the two ended up bonding during summer workouts years ago. Back in 2014, Moffie was living in Charleston playing for the ECHL's South Carolina Stingrays when he had an idea to design dress shirts that better fit an athlete's body. That's where the State and Liberty Clothing Company was born. It wasn't long after he started that Moffie heard from van Riemsdyk.
"When we launched this company, James was one of the first guys to reach out and say, 'How can I help you out?' Moffie said. "When he was playing [with the Maple Leafs] in Detroit, he invited me down to the team hotel and had every guy come in the room and try on a shirt, and he actually bought one for all of them. For someone to do that for us, it was incredible."
Now Moffie and co-founder Steven Fisher are paying it forward to help van Riemsdyk's mission with Autism Speaks. The designers have traditionally named their shirts after close friends and supporters, and van Riemsdyk used to joke with Moffie he should have his name on one for spreading the word about the brand.
Moffie did him one better, launching 'The JVR' model in mid-September and pledging to donate a portion of all the company's proceeds — from every shirt sold, not just The JVR — over the holiday season to Autism Speaks. Van Riemsdyk will then match the amount.
"We got to talking and thinking about what would be a cool way to work together. Right away, there was no hesitation — it was Autism Speaks," Moffie said. "It was a no-brainer for James, and we were happy to support him in that."
Autism awareness isn't the only cause van Riemsdyk devotes time to. He works closely with cystic fibrosis charities, and has been an avid supporter of military initiatives. But he has been inspired by how those with autism can thrive, like his middle school friend who works in a program on a farm in New Jersey.
And while van Riemsdyk's connection is personal, putting a spotlight on the support and acceptance of all people with autism can have a universal effect.
"I see with my aunt and uncle and the day to day stuff they're going through and how great of kids they've raised, even dealing with these different challenges that come up," he said. "It makes you want to be involved more and do the little things that have a bit of an impact where I can."
For more information about Autism Speaks and how to show your support, please visit autismspeaks.ca