World Cup hasn't diminished Olympic hopes
The question, which doesn't yet have an answer, is what a successful World Cup of Hockey means in the Olympic equation. One ponders if the event ends up being a smashing hit whether that leads NHL owners to believe they've found their new, best-on-best vehicle.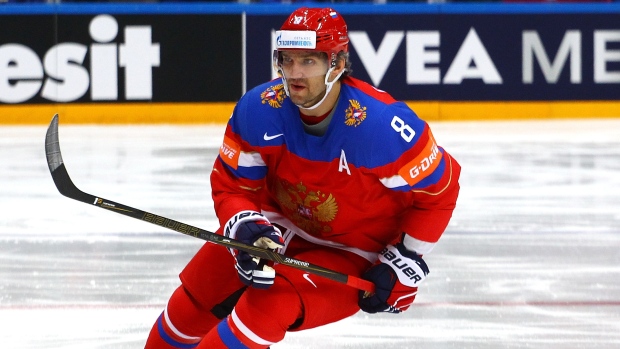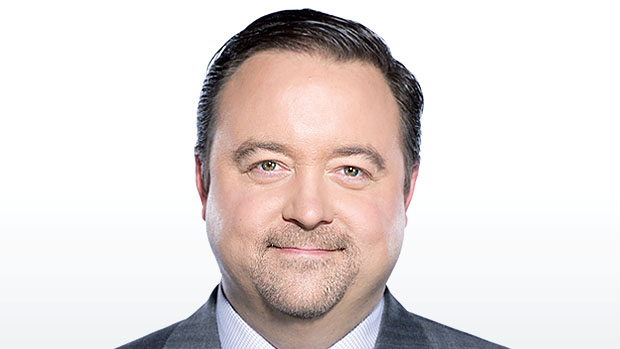 TORONTO - The question, which doesn't yet have an answer, is what a successful World Cup of Hockey means in the Olympic equation.
On the eve of this tournament dropping the puck here in this hockey-mad country, one ponders if the event ends up being a smashing hit whether that leads NHL owners to believe they've found their new, best-on-best vehicle. After all, NHL owners have never been that enamored with shutting down their season in mid-February for an Olympic tournament they make no money from.
To which Alex Ovechkin on Thursday reminded the hockey world that nothing replaces the Olympics, no matter how much fun and entertaining the World Cup of Hockey might be.
I asked the Washington Capitals superstar if, like in the lead-up to the 2014 Sochi Olympics, when he threatened to play even if the NHL didn't participate, he felt the same way about South Korea in 2018.
"My decision is the same," he responded. "So, I don't know what's going to happen right now, but we just have to wait [for] what they say and we'll see. ...
"It's a situation where you don't know what's going to happen," he added. "But obviously I said I'm going to play."
Ovechkin doesn't speak for all NHL players, in fact I think there's a wide range of thoughts and beliefs on how the league should proceed.
First and foremost, though, it's foolish to think the level of success of this World Cup isn't related in any fashion to the Olympic discussion. It has to be, regardless of the decision. They're tied to each other in some fashion.
"Yeah, definitely," agreed Team Canada captain Sidney Crosby. "This will be something that people are going to compare, that players are going to relate to when you're talking about making a decision like that. There's so many factors: the timing of it, where the Olympics are, but the fact is, if there's an ability to put on an event like this, it's an option and it probably makes the decision harder, especially if people enjoy it. You can only do so many things and you want to be involved in everything, but at the end of the day, this looks like it's going to be a great event -- I haven't been able to be part of it before. ... I've had great experiences in the Olympics, we'll have to see what happens."
It's all a moot point if the IOC doesn't change its tune when it comes to paying for players' insurance and travel costs, something the IOC has always done dating back to Nagano 1998.
Still, I think the Olympic question goes beyond that. Vancouver 2010 and Sochi 2014 were held in countries rich in hockey history. Will players care as much about wanting to travel across the world to non-hockey countries?
Depends on whom you ask.
"One hundred percent," young Canadian phenom Connor McDavid said Thursday, without hesitation when asked about wanting the NHL to stay in the Olympics. "For some of the guys that have been there, the answer might be a little bit different, but for us young guys that have never had an opportunity to play and win an Olympics, I think it would be something a little bit different. For me, personally, I've always dreamt of playing in the Olympics and representing my country there. The World Cup is awesome and all that, and it's similar in that kind of sense. But do I hope it takes over the Olympics? Not at all. I definitely want the Olympics to be an option for NHL guys."
Two-time Team USA Olympian Patrick Kane doesn't want the World Cup to be a replacement for the Olympics as much as an important add-on to the best-on-best competitions.
"I don't know if you want to think of it as a substitution, for me I look at it as having the chance to play for your country every two years at such a high level," said the Chicago Blackhawks star, last season's Hart Trophy winner as NHL MVP. "Hopefully, it's something that's put in there along with the Olympics."
Echoed Boston Bruins goalie Tuukka Rask of Finland: "I don't think you can ever replace the Olympics, but if you can add to it, and keep them both in the picture, I think that would be a great thing."
Besides, Rask said, the opportunity to sell the game in new market like South Korea could be of great benefit.
"I think it would be a great thing for hockey to go there and kind of showcase for Asian people, show what hockey is all about," said Rask. "I think Olympics are great. If we have a chance to go, I think we should go."
Montreal Canadiens goalie Carey Price knows where his vote lies.
"The Olympics are a special event and I really enjoyed my experience going to Sochi and being able to experience that world event," he said. "It was really special for me and family to be able to go and take that in. It would be kind of sad to not be able to do that again."
Perhaps, in the end, what a successful World Cup of Hockey truly means for the NHL and the NHLPA is enhanced leverage in talks with the IOC.
As in, "We've got our own great tournament now, so if you don't play ball, we're gone."
First, however, this tournament has to be a hit.
We're about to find out.