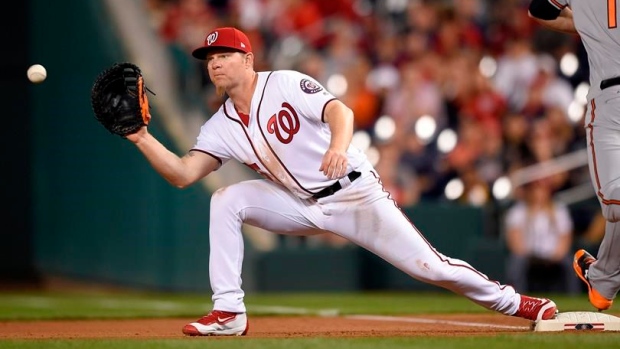 Adam Lind will not be breaking camp with the New York Yankees as the team has announced that they have released him from a minor league contract.
The 34-year-old spent last season with the Washington Nationals and in 116 games hit 14 homers with 59 RBI and a .303 batting average.
Lind has also appeared with the Milwaukee Brewers and Seattle Mariners along with the Toronto Blue Jays, who drafted him in the third round of the 2004 MLB Amateur Draft.
He has 200 career homers and 723 RBI with a .272 average over 12 seasons.