Yanks' Torres to undergo Tommy John surgery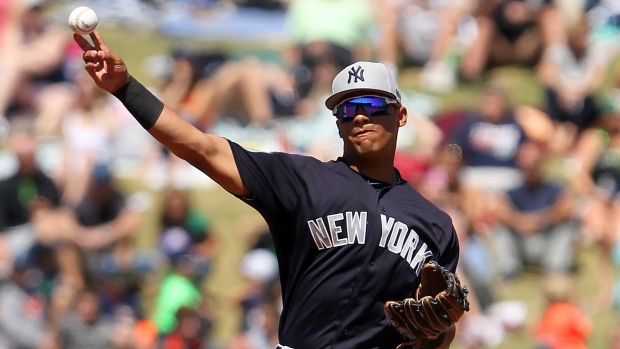 New York Yankees infield prospect Gleyber Torres will undergo Tommy John surgery and miss the remainder of the season, the team announced on Monday.
He is expected to recover in time for 2018 Spring Training.
Torres was diagnosed with a torn ulnar collateral ligament in his left elbow by Yankees head team physician Dr. Christopher Ahmed.
The 20-year-old appeared in 32 games at AA Trenton and 23 games at AAA Scranton/Wilkes-Barre in the Yankees system this season. He combined to post a .287 average with seven homers and 34 RBIs, including a .385 average in his last 10 games at the higher level.
Torres was placed on the seven day DL on Sunday after hyperextending his elbow sliding in to home during a game on Saturday.