Years into concussion lawsuit, Jacobs and other NHL owners deny knowledge of CTE
In a five-part series this week, TSN will report details of the sworn testimony of team owners, league officials, team trainers and doctors and medical consultants to the NHL and NHLPA, as well as former players in connection with the NHL concussion lawsuit.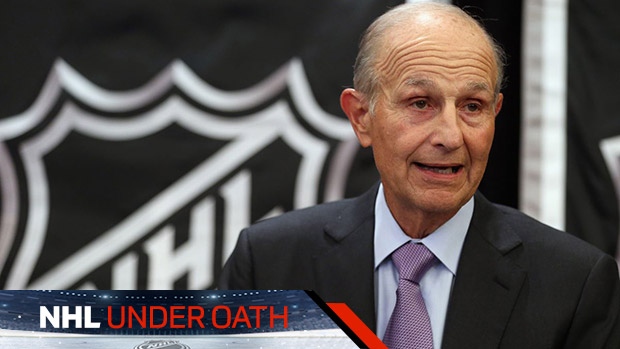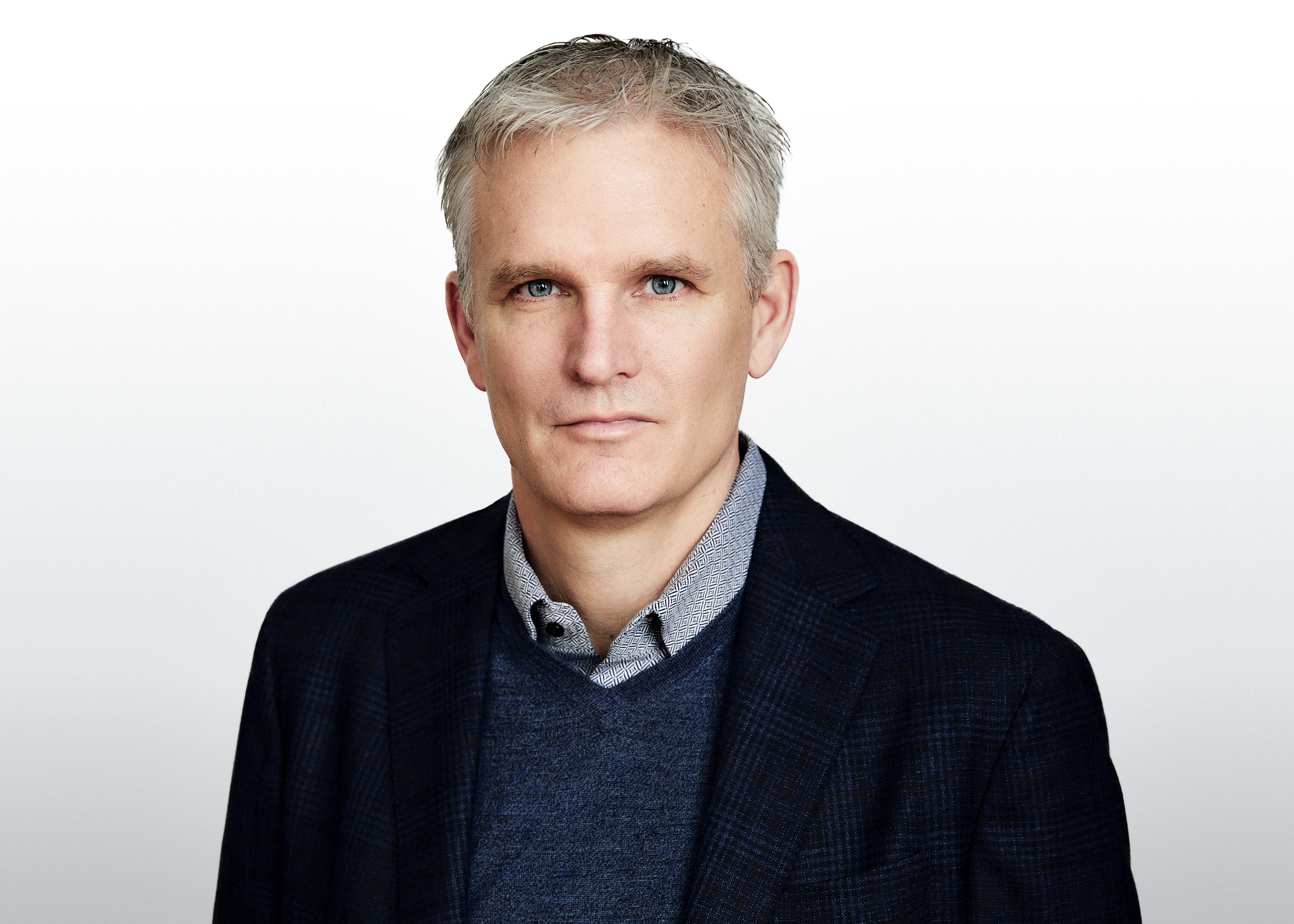 On the morning of Sept. 10, 2015, Jeremy Jacobs walked into a lawyer's office in downtown Buffalo, prepared to be grilled for some seven hours about his ownership of the Boston Bruins.
On at least two separate occasions in the days before his deposition, he had met with National Hockey League lawyers to prepare for questions about the league's concussion lawsuit, according to a 350-page transcript of his deposition, one of 31 deposition records obtained by TSN.
Shortly before a lunch break, a lawyer for the group of ex-NHLers suing the league asked Jacobs a direct question: Have you ever heard of the neurodegenerative disease known as CTE?
"No," Jacobs answered.
A video camera recorded the exchange as Jacobs said he couldn't recall reading about CTE or hearing it being discussed at any NHL meetings.
Jacobs was later asked whether he was aware CTE, or chronic traumatic encephalopathy, had been found in the brains of former professional football players.
"I don't know," he said.
"How about former professional hockey players?" a lawyer asked him.
"I don't think so. I don't know," Jacobs answered.
It was a surprising response from the NHL Board of Governors chairman because, at the time of his deposition, CTE had been discovered posthumously in the brains of four former NHL players: Reggie Fleming, Rick Martin, Bob Probert and Steve Montador.
Moreover, more than three years before Jacobs sat down for questioning, the NFL made front-page news around the country when it agreed to pay $765 million to settle its own concussion lawsuit, a legal battle that began in 2011 where CTE was also front and centre.
Jacobs, who bought the Bruins in 1975 and is now 78, was among five NHL owners who testified under oath about the league's approach to repeated head trauma.
Their depositions offer a glimpse into how hands-off they say they are when it comes to issues such as player health and safety, how they collectively oppose a prohibition on fighting and head hits, and how, even with the threat of a massive court judgment in the case, they say they know next to nothing about long-term neurological disorders such as CTE.
"If we take these owners at their word, and they really don't know what CTE is, it just makes the owners look like dilettantes," said Jodi Balsam, a former NFL league lawyer who now teaches at Brooklyn Law School in New York. "These teams are businesses that earn and lose tens of millions of dollars and the idea that they wouldn't keep themselves up to date on the science and medical developments that affect their most important assets is remarkable to me."
Balsam said in an interview with TSN that the NHL has likely spent more than $50 million on legal fees so far for the case. She said it would be surprising and unusual for the NHL's legal department to not brief team owners on what CTE is and how it might affect the NHL.
The transcripts obtained by TSN are the sworn testimony of NHL team owners such as Jacobs, NHL commissioner Gary Bettman, other league officials, team trainers and doctors and medical consultants to the NHL and NHLPA, as well as former NHL players such as Brendan Shanahan, Colin Campbell and Kris King who later worked for the league and/or its teams.
The depositions are redacted, meaning some of the most sensitive sections of testimony are still secret, blacked out unless a judge in the case rules that it's in the public interest they be made public. The depositions of former players suing the NHL are completely redacted.
In a five-part series this week, TSN will report details of the depositions, documents that reveal:
- As of July 2016, the NHL had fined the Montreal Canadiens, the Calgary Flames and a third unidentified team for breaching the league's concussion protocol. The New Jersey Devils, whom NHL deputy commissioner Bill Daly said in a deposition were not fined, failed to do mandatory preseason baseline neurological tests in 2007 and only did so after the season because of pressure from the league.
- Brendan Shanahan, then the director of the NHL's player safety department, testified July 22, 2015, that some NHL enforcers reached out to him to say they were afraid for their lives following Wade Belak's death in 2011. Shanahan testified he had since forgotten those players' names.
- In an August 2015 deposition, Nashville Predators co-owner Thomas Cigarran testified that there doesn't need to be a medical study of NHL retirees "from a legal or moral standpoint" although he said "it might be smart business..."
- Lou Lamoriello, then the general manager of the Toronto Maple Leafs, testified in a Jan. 22, 2016, deposition that the Leafs have used a team employee, director of sports science and performance Jeremy Bettle, as an in-arena concussion spotter. (The NHL has not disclosed the names before now of any spotters and the NHLPA told TSN that it isn't the union's place to disclose their identities.)
- When asked if he could think of any reasons why the NHL should not study the mental health of its retirees, then New York Rangers general manager Glen Sather testified, "Yeah, I could probably think of about two or three million." Sather went on to say such a study would be expensive.
- Sather testified that neither the Rangers, nor the Edmonton Oilers under his leadership, tracked concussions suffered by players in their minor league systems because "generally the players are only there for a year or two." He was unaware if minor-league affiliates had to comply with concussion protocols.
- Daly testified he never asked former NHL Alumni Association president Mark Napier to forward emails ­– which Napier did – revealing how some former players were trying to recruit others to join the NHL concussion lawsuit.
In August 2014, Napier sent Daly an email with an attached letter from one-time NHL defenceman Brad Maxwell, who is among the plaintiffs in the NHL concussion lawsuit. Maxwell's letter had been distributed to Buffalo Sabres alumni and described a meeting where lawyers and former players discussed the litigation.
- NHL senior vice-president of hockey operations Mike Murphy wrote in an Oct. 6, 2007, email to director of hockey operations Colin Campbell that "We need to make sure every elbow to the head is not a major penalty. Five-minute majors attract attention. Two-minute minors go away quickly, especially with the media."
The NHL has been accused of collective willful blindness in the five-year-old concussion lawsuit that has polarized the hockey industry.
Commissioners, team owners and league executives have allegedly snubbed science, plaintiffs lawyers say, ignoring studies published since at least the 1920s that have warned about the dangers of repeated concussions.
Jacobs wasn't the only NHL team owner who testified he was in the dark about CTE.
In a deposition on Sept. 2, 2015, four months after Montador became the fourth former NHL player diagnosed with CTE, Washington Capitals owner Ted Leonsis testified he had heard of the disease but said that "it's in the news around football."
He said that his knowledge of the disease was limited to what he had read in Sports Illustrated or perhaps The Wall Street Journal, and that he was aware that former NHL player Derek Boogaard had been posthumously diagnosed with CTE.
Two weeks after Jacobs' deposition, Los Angeles Kings owner Phil Anschutz was asked in a Sept. 29, 2015, deposition about his knowledge of the disease.
Anschutz said he wasn't aware of the term chronic traumatic encephalopathy or CTE. The billionaire entrepreneur said he couldn't recall hearing it being discussed at any NHL meetings.
After Anschutz testified that he had never heard the term Lou Gehrig's disease, he was asked whether dementia and Alzheimer's are serious medical conditions.
"They appear to be," he said.
Mark Conrad, director of the sports business concentration at the Gabelli School of Business at Fordham University in New York, said he believes NHL owners have avoided learning anything about CTE and other neurocognitive diseases as a legal strategy.
"Maybe it was like the tobacco industry's tactics in the 1940s and 50s," Conrad said. "Avoid knowing about any link between head hits and fighting and brain problems because it helps to sell tickets. These owners are some pretty bright guys and you don't have to be a neurological resident to have heard about CTE in 2015."
In his Dec. 17, 2015, deposition in Pittsburgh, Penguins owner Mario Lemieux was never asked directly if he knew what CTE is. But he was asked about his relationship with Sidney Crosby, the Penguins superstar who lived with Lemieux for eight years.
Crosby has had multiple concussions, throwing his future in the sport into question, and yet Lemieux, who once called the NHL "a garage league," said he wouldn't agree with a move to remove all hits to the head from the game.
"I don't think all hits to the head should be penalized or suspended," Lemieux said.
The former Penguins star said he wouldn't support supplemental discipline for all head hits.
"I don't think it would be a good rule," Lemieux said. "I don't think you have to punish every hit to the head. I mean, you have a guy like [Bruins captain Zdeno] Chara who is six-nine and, you know, you have a five-nine or five-ten player, I mean, it's going to happen where somebody might get hit in the head."