Youth could work for or against Canada Basketball
As this new generation of Canada Basketball prepares for its first real test together, one that will determine whether they will make the trip to Rio next summer, its greatest advantage may also end up being its Achilles heel. TSN's Josh Lewenberg explains how the team's youth could both help and hurt it on the international stage.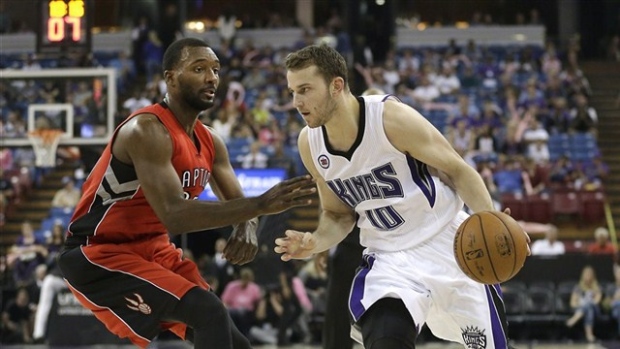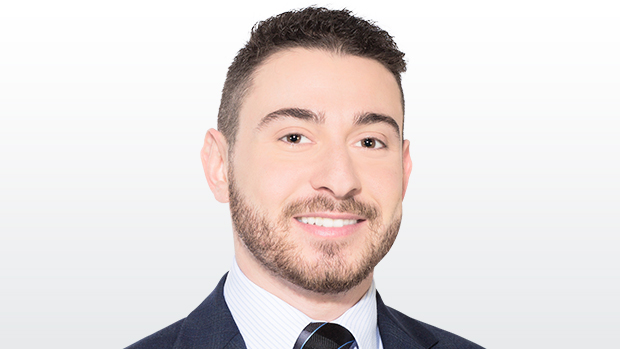 TORONTO - As this new generation of Canada Basketball prepares for its first real test together, one that will determine whether they will make the trip to Rio next summer, its greatest advantage may also end up being its Achilles heel.
"Our strength is our youth and our weakness is our youth," head coach Jay Triano said of his young squad following their first full day of training camp at the Air Canada Centre on Friday. "We've got to use it to our advantage and we've got to make sure that we turn it into a positive with high energy and the way we approach every single game. But we're infants as far as the international game is concerned and knowing the tricks of the trade."
Canada's 16-man training camp roster features nine players with NBA experience - all of them are between the ages of 20 (Andrew Wiggins) and 26 (Robert Sacre). That does not even include 18-year-old Jamal Murray, expected to be a lottery pick after his first and likely only season at the University of Kentucky, who will be the team's backup point guard, provided he gets clearance from the NCAA.
In a tournament like the FIBA Americas Championship - set to tip-off in Mexico City later this month - youth can work both for and against you. It's a blessing and a curse, as Triano rightly points out, one they will need to make the best of if they have any hope of earning one of two available Olympics berths. What makes this process exciting - for the players and coaching staff to experience, and for us to watch - is that no one really knows how it will play out.
We saw both sides of the coin factor into last month's Pan American Games in Toronto, as Canada - without some of its big guns - used its youth, speed and athleticism to excel through most of the tournament before falling to a savvy, more experienced Brazilian team in the gold medal game.
Unquestionably this group will have more talent, but it's even younger than the Pan Am entry, less experienced on the international stage and about to face much tougher competition in a daunting format that could see them play 10 games over a stretch of 12 days.
A gruelling schedule like that is almost impossible to prepare for and something most of Canada's players have never experienced at this level. Many of them are also relatively new to the international game. The differences from the NBA game are subtle but it will be an adjustment for those who have only had a brief taste of international ball with Canada's junior teams - particularly Wiggins and Nik Stauskas, both of whom are set to make their debuts for the senior club.
"There's a few [changes]," said the 21-year-old Stauskas. "The goaltending rules, no three in the key on defence, little things like that, just takes a little bit of an adjustment. But I think the biggest thing for us is just going to be dealing with the physicality. I feel like we're a pretty young team and some of the teams we're going up against have a lot of veteran players who are really experienced at the international level. We'll just have to use the youth to our advantage."
Stauskas represented Canada at the 2009 Under-16 Americas Championship, while Wiggins has worn the red and white twice - at the 2010 Under-17s and the 2012 Under-18s (Canada won bronze in all three tournaments). Meanwhile, Anthony Bennett - a teammate of both Wiggins and Stauskas at the junior level - got his first run with the senior team at the Pan Ams last month, as is the case with Murray.
At one point, the idea of Murray breaking camp over some more experienced players at his position seemed like a stretch but after blossoming in a key role for that silver medal-winning team, they would love to have him in Mexico. However, with Kentucky's first semester scheduled to begin before the tournament opens, his availability remains uncertain. Triano, Steve Nash and Canada Basketball officials are in contact with famed Kentucky coach John Calipari and the NCAA daily, hoping to work something out that would allow Murray to participate in the qualifier. Regardless, they're happy to have him with the team for workouts this week as he continues to learn and develop.
With the influx of young talent in camp, guard Carl English and forward Aaron Doornekamp - veterans of the senior club - are both on the bubble to make the team. Triano will lean on Cory Joseph (age 23), Kelly Olynyk (24) and Andrew Nicholson (25) to lead, despite being just a few years older than the players they're tasked with leading.
"Those guys know the international game," Triano said. "They know how to knock the ball off the rim when it becomes a live ball. They've got that experience of how physical the game can be. What would be an illegal screen in the NBA is now a good screen in the international game. The physical contact when you try to move and get open, the clutching and the grabbing - those are all things that guys like Doornekamp and Carl English and [Melvin Ejim] are more used to than some of our NBA players. So playing against guys in practice everyday gives them an opportunity to experience it a little bit but there's nothing that beats being able to play in exhibition games or competition."
"Both the NBA and international game are physical, they're just physical in different ways," said Olynyk, who has been with the program since he was 17, having made multiple appearances with both the junior and senior team. "You've got to realize what you can get away with in the international game, what they call fouls and vice versa."
"I experienced it in the NBA this year," Stauskas added. "When you're 21-years-old going up against a guy who is 28, 29 or 30-years-old, who has been around the league a little bit, there's that experience, the strength, there's an awareness there that just takes some getting used to. But I feel like us being as young as we are, we can use that to our advantage."
That's the challenge Triano and his staff face as they use a one-week training camp and four exhibition games in San Juan, Puerto Rico (Aug. 23-26) to prepare for the Olympic qualifier, beginning Aug. 31. The system they've aimed to instalL in recent years, at every level of the program, is one that prioritizes defence - using their young legs and athleticism to disrupt and fuel an up-tempo offence.
Led by Joseph at the point and Wiggins on the wing, they have the player personnel to pull it off and, despite their lack of experience, they also have the depth that could help them withstand a demanding schedule.
"That's our advantage," Triano said of his team's depth. "When you think about a team like Venezuela, if we play them on, let's say game eight out of nine days or 10 days, we hope that [Greivis] Vasquez has had to play 38 minutes a game, whereas our guys have played 20 minutes a game and we're fresh and ready to go."
"[It's] definitely a strength," Joseph agreed. "We're young [and] athletic, so that's definitely a strength. Obviously, we're not as experienced, but I feel like a lot of guys have been playing professionally here, so we know how to take care of our bodies, so we'll be prepared."
"We think that the strength in our country is going to be that we can play shorter minutes because of our depth," Triano continued. "And at a higher level because of our youth."