Zetterberg likely to retire in two years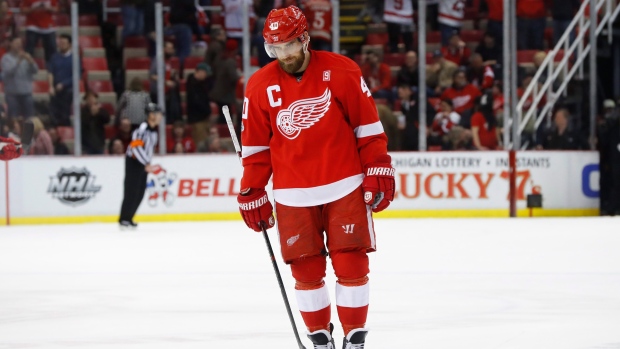 The Detroit Red Wings are facing a cap crunch heading into this season, and may be set up to face a similar situation in the future.
Red Wings captian Henrik Zetterberg, signed through the 2020-21 season, told a Swedish radio station he only expects to play another two years in the NHL.
Zetterberg admitted he and the team tacked two extra years to his contract in 2009 in order to lower the cap hit to $6.08 million over the 12-year deal.
"The only reason why we wrote such a long contract was because of the payroll," Zetterberg told Swedish newspaper, Aftonbladet, as translated by the Detroit Free Press. "It is quite obvious that you try to fool the system. Actually, I may have two years left, but I have also learned to take one year at a time. But I will probably not play until then (2020-21 season)."
Zetterberg's salary sits at $7 million this year, then dips to $3.35 million in 2018-19 and then to $1 million in each of the final two seasons.
Should Zetterberg retire with term remaining on his contract, the Red Wings will be hit with a cap re-capture of roughly $5.1 million per season, according to the Free Press.
The Red Wings faced a similar situation last summer when Pavel Datsyuk left for the KHL, though Detroit traded his $7.5 million cap hit to the Arizona Coyotes.
Zetterberg, 36, scored 17 goals and posted 68 points while playing in all 82 games last season.
Red Wings general manager Ken Holland told the Free Press he has not talked to Zetterberg about the situation.