Red Wings expect pre-season cap crunch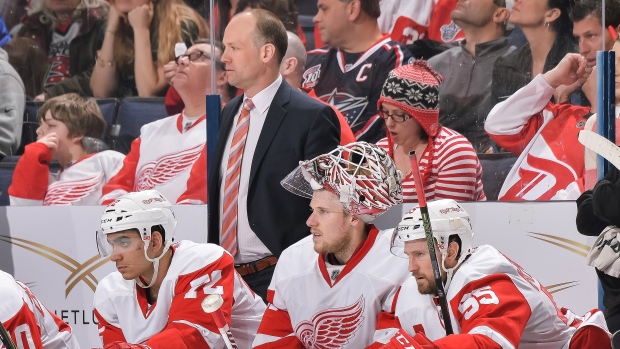 According to CapFriendly, the Detroit Red Wings currently sit $3.95 million over the cap with restricted free-agent Andreas Athanasiou left to sign.
The team will get roughly back to even when Johan Franzen's $3.95 million cap hit is shelved on long-term injured reserve, but general manager Ken Holland expects Athanasiou's contract to push the team over the $75 million cap to start of the season - meaning they'll have to make a move to become cap compliant.
"If everybody is healthy when we get to opening day, we'll probably have to make a move," Holland told MLive on Tuesday. "I'm anticipating we'll be over by a little bit."
Holland said the team may be forced to go with a 21-man roster and keep only one player in the press box this season due to their cap situation. He said ideally, the team would keep 13 forwards, seven defencemen and two goaltenders on their roster.
Jonathan Ericcsson and Tomas Tatar, who both underwent surgery this off-season, are expected to be ready for the team's regular-season opener against the Minnesota Wild on Oct. 5, according to Holland. Their status for the start of training camp on Sept. 15, however, is unclear.
Helene St. James of the Detroit Free Press predicted last month Athanasiou would sign for a cap hit of roughly $1 million. Holland told MLive he's made 'a number of offers' to the 23-year-old centre.
Athanasiou scored 18 goals and added 11 assists in 64 games last season.