Leafs finish strong to beat Red Wings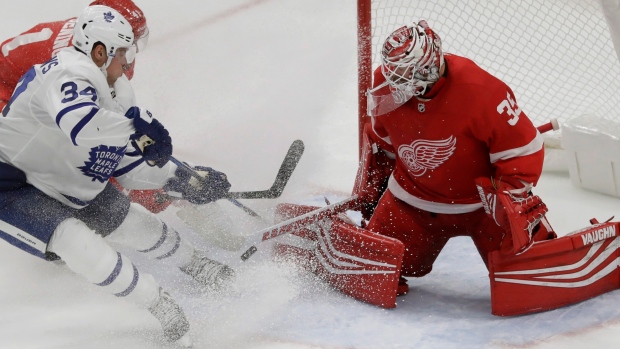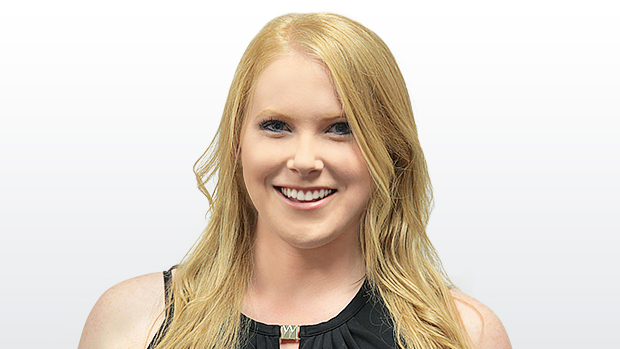 DETROIT – For the Toronto Maple Leafs regulars, a long training camp and preseason slate effectively came to an end Friday night. But the end didn't come without some drama.
There was the terrible first period, in which Toronto was outshot 15-3, seemingly lost every battle and looked far from regular season-ready. There was the rebound in the second, and there was a rousing third, in which the Leafs skated like their season is just five days away and downed the Detroit Red Wings 4-2.
"We just started skating a little bit more and getting to our game plan," Auston Matthews said of the turnaround. "They were kind of flying by us and they were keeping the puck in our d-zone. The first period we were back on our heels, but midway through the second period and into the third, I thought we possessed the puck more and made plays skating and working a lot harder."
Maple Leafs head coach Mike Babcock has harped on his players' work ethics throughout the preseason, guarding against any complacency settling in since last season's playoff berth put the team's rebuild on the fast track. In their final tune-up before the regular season begins Wednesday in Winnipeg, the Leafs were as cohesive as they've been over the last six games – once they got their feet under them.
"It looked like we were skating on I don't even know what," Babcock said of the first period. "But [then] we played much better, it was a good win for our team. They had an [NHL] roster, we had a roster, it was more of an NHL game. We weren't quick enough by any means, we'll be way quicker, but we still did enough good things to win the game."
Matthews and William Nylander were a big part of why they did edge the Red Wings, who could have put the Leafs away in the first if not for an excellent 15-save performance from Frederik Andersen. Nylander scored and added an assist while Matthews also scored – their line was the only Leafs line that consistently played in the offensive zone.
The addition of Patrick Marleau to the Leafs' power-play unit also showed signs of improvement over the last two games, but Matthews isn't wholly satisfied just yet.
"We were okay tonight, definitely can be better," he said. "It's all part of getting used to each other. Just keep it a little more simple, get pucks to the net and create chances that way instead of trying to find seam plays and things like that. We're still trying to figure that out but I think the main point for us is keeping it a little more simple."
The pair of Swedish defencemen fighting to keep their big-league dreams alive finally looked like NHLers in the second period when they kept things more simple.
For Andreas Borgman and Calle Rosen, playing simply is what helped them salvage a final audition before decisions are made about roster spots. They've been battling each other for the Leafs' sixth defenceman slot since Day 1, and Friday was their last chance to stake a claim on it.
The team's brutal first period did little to hint at a potential front-runner.
"Not my best performance during this camp," Borgman surmised. "After the first period, I think me and Rosen stepped up a bit and played better. We had a few bad shifts and the pucks weren't bouncing our way. Tough start [but] I think we have good chemistry and we have good talks on the bench about what's going on out there."
This was the first game in exhibition where the Swedes were paired together, leaving Martin Marincin the odd man out as a healthy scratch. While they've bonded together off the ice, sharing dinners with other Leafs rookies at Rosen's apartment, the chemistry on the ice wasn't immediately evident. Rosen committed a couple offensive zone turnovers early on and he and Borgman both had difficulty trying to contain the Red Wings' attack.
The turnaround appeared to come when they focused on making the easy plays and using the Leafs' strong transition game to their advantage.
"I thought they were good," Babcock said. "I thought Rosen's first period wasn't as good as he normally is, and I thought he settled in and played good. I thought Borgman was big and strong. I didn't think our D moved the puck well in the first – we were all bad – but after that I thought they were good."
Babcock said he expects to ice an AHL-heavy lineup in Saturday night's preseason finale at Ricoh Coliseum. As of Monday, Borgman and Rosen, who each finished Friday's game even and without a point, will either carry on in the NHL or move on to the Toronto Marlies camp while the Leafs put as many finishing touches on their game as possible before the Oct. 4 date with the Jets.
"I came into camp trying to give it the best that I could and I feel like I did it," Rosen said. "Now it's up to the coaches."
"For sure [they had good camps]," Babcock added. "Here I am after seven games and they're done playing and I don't know what to do. That's a good camp."​