Astros reinstate Osuna from restricted list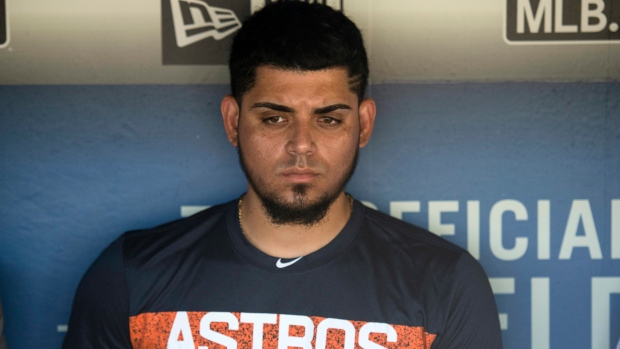 The Houston Astros have reinstated reliever Roberto Osuna from the restricted list and sent starter Lance McCullers Jr. to the 10-day disabled list with right elbow discomfort.
Osuna can now make his debut for the Astros, who acquired him on the July 31 trade deadline from the Toronto Blue Jays.
In the trade, the Astros gave up reliever Ken Giles and two prospects.
The 23-year-old Osuna has not played since May 6 following an arrest on a domestic assault charge.
Osuna is returning for a 75-game suspension.
Osuna is expected to address the team and then talk to the media with general manager Jeff Luhnow.