Aubin-Mercier: GSP should call out McGregor if he beats Bisping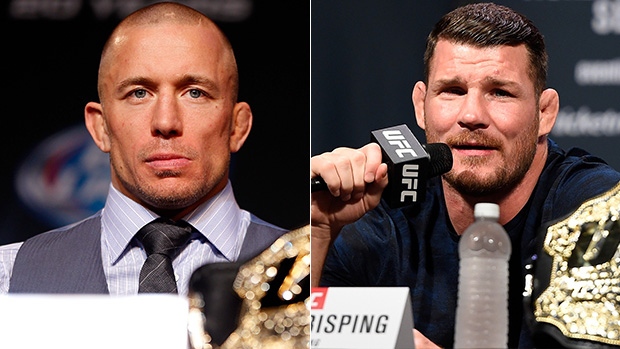 After a win last weekend over Tony Martin at UFC Fight Night: Rockhold vs. Branch in Pittsburgh, Canadian lightweight Olivier Aubin-Mercier joined The TSN MMA Show and had an interesting idea for who his Tri-Star Gym teammate Georges St-Pierre should fight next if he defeats Michael Bisping at UFC 217.
"I think what would be possible is if he called out Conor [McGregor] after," Aubin-Mercier told The TSN MMA Show. "If Georges wins, he's the biggest MMA fighter of all-time. If Conor wins, he is too and if [Georges] wins, I don't think people are going to hold it against Conor."
"I think Conor is a smart fight for anybody in any division right now," added Aubin-Mercier.
Aubin-Mercier also indicated that it may not be in St-Pierre's best interests financially to defend the middleweight title against top contender Robert Whittaker if he defeats Bisping.
"I think the promotion of the fight would not be like Bisping against him or Conor against him since both GSP and Whittaker are humble guys and unfortunately fans don't really like that," Aubin-Mercier added.
St-Pierre looks to become the fourth multi-division UFC champion when he faces Bisping at UFC 217, which takes place at Madison Square Garden in New York on Nov. 4.
McGregor is coming off a boxing loss to Floyd Mayweather Jr., in August. He hasn't fought in the octagon since capturing the UFC lightweight championship by stopping Eddie Alvarez on Nov. 12, 2016, at UFC 205 in New York.
--
You can subscribe to The TSN MMA Show at the links below:
iTunes: https://itunes.apple.com/ca/podcast/the-tsn-mma-show/id1273847944?mt=2
Android: https://post.futurimedia.com/chumam/playlist/rss/42.xml