Auston Matthews is just that good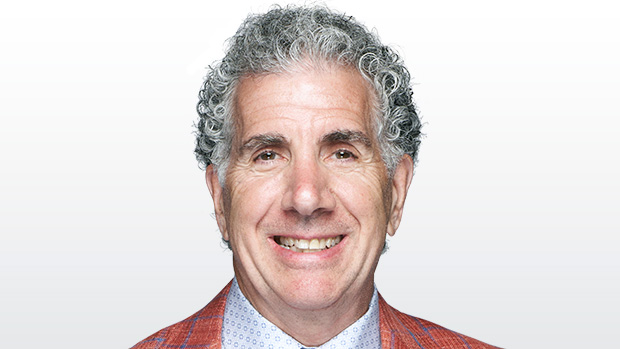 Entering last season all the draft talk was about 'McEichel.'
Auston Matthews just missed the 2015 draft – he was born Sept. 17, 1997, two days after the cut-off date - and there is no question that if he were eligible, he would have been in the conversation with Connor McDavid and Jack Eichel. Matthews begins this season with every bit as much promise. He has taken the unprecedented step of playing in Zurich for Marc Crawford, who was the coach in Cornwall when Owen Nolan was selected first overall in 1990.
Keeping Matthews company at the top of TSN's first 2016 NHL draft ranking is Jesse Puljujarvi, who played last season in the SM Liiga, Finland's premier league. A gifted scorer, he showed his considerable promise on the international stage, playing in the World Junior Championship at 16.
There isn't one Canadian-born player among the top five but No. 3 Jakob Chychrun of the Sarnia Sting - born in Boca Raton, Fla., and playing in the U.S. until 15 – is now playing for the maple leaf as the son of Canadian ex-NHLer Jeff. Jakob is an elite skating defenseman who can impact the game in multiple ways. No. 4 Matthew Tkachuk chose to play in London rather than the NCAA ranks. He's the son of long-time NHL player Keith, a 500-goal scorer, and displays similar traits of skill and power. Rounding out the top five is another Finn, Patrik Laine who will play in the SM Liiga also and is another big, strong scoring winger.
Julien Gauthier of the Val D'or Foreurs is the first Canadian at No. 6; he's a big, powerful scoring winger who draws comparisons to Nolan. The 2014 draft saw William Nylander drafted eighth overall by Toronto, and his brother Alexander could find himself going in the top 10 in 2016. Similar in skill level, Alex is playing in Mississauga where his father Michael, also an ex-NHLer, is an assistant coach.
Another player to keep an eye on is No. 15-ranked Kieffer Bellows, a gifted scorer and the son of longtime NHL player Brian. Kieffer was the rookie of the year in the USHL in 2014-15, playing for the champion Sioux Falls Stampede.
Craig's List - September Ranking
| RK | NAME | TEAM | POS | HT | WT |
| --- | --- | --- | --- | --- | --- |
| 1 | Auston Matthews | Zurich (Suisse A) | C | 6'1 | 194 |
| 2 | Jesse Puljujärvi | Karpat (FIN-SM-Liiga) | RW | 6'3 | 198 |
| 3 | Jakob Chychrun | Sarnia (OHL) | D | 6'2 | 195 |
| 4 | Matthew Tkachuk | London (OHL) | LW | 6'0 | 188 |
| 5 | Patrik Laine | Tappara (FIN-SM-Liiga) | RW | 6'4 | 209 |
| 6 | Julien Gauthier | Val d'Or (QMJHL) | RW | 6'4 | 212 |
| 7 | Clayton Keller | USA NTDP (USHL) | C | 5'9 | 165 |
| 8 | Alexander Nylander | Mississuaga (OHL) | RW | 6'0 | 172 |
| 9 | Dmitri Sokolov | Sudbury (OHL) | C | 6'0 | 203 |
| 10 | Dante Fabbro | Penticton (BCHL) | D | 6'0 | 189 |
| 11 | Kale Clague | Brandon (WHL) | D | 5'11 | 177 |
| 12 | Mikhail Sergachyov | Windsor (OHL) | D | 6'2 | 198 |
| 13 | Vojtěch Budík | Prince Albert (WHL) | D | 6'0 | 190 |
| 14 | Tyson Jost | Penticton (BCHL) | RW | 5'11 | 191 |
| 15 | Kieffer Bellows | USA NTDP (USHL) | C | 5'10 | 189 |
| 16 | Samuel Girard | Shawinigan (QMJHL) | D | 5'9 | 160 |
| 17 | Charlie McAvoy | Boston U (NCAA-HE) | D | 6'0 | 206 |
| 18 | James Greenway | USA NTDP (USHL) | D | 6'4 | 204 |
| 19 | German Rubtsov | Russia U-18 (MHL) | C | 6'0 | 179 |
| 20 | Tyler Benson | Vancouver (WHL) | LW | 5'11 | 201 |
| 21 | Pierre-Luc Dubois | Cape Breton (QMJHL) | LW | 6'2 | 201 |
| 22 | Michael McLeod | Mississuaga (OHL) | C | 6'2 | 188 |
| 23 | Libor Hájek | Saskatoon (WHL) | D | 6'1 | 196 |
| 24 | Brett Howden | Moose Jaw (WHL) | C | 6'2 | 193 |
| 25 | Sam Steel | Regina (WHL) | C | 5'11 | 177 |
| 26 | Jake Bean | Calgary (WHL) | D | 5'11 | 173 |
| 27 | Filip Gustafsson | Lulea (Sweden - J20) | G | 6'1 | 185 |
| 28 | Olli Juolevi | London (OHL) | D | 6'2 | 185 |
| 29 | Markus Niemeläinen | Saginaw (OHL) | D | 6'4 | 183 |
| 30 | Luke Green | Saint John (QMJHL) | D | 6'0 | 180 |
| 31 | Dillon Dube | Kelowna (WHL) | LW | 5'10 | 180 |
| 32 | Chad Krys | USA NTDP (USHL) | D | 5'10 | 182 |
| 33 | Rasmus Asplund | Farjestad (Sweden-SHL) | C | 5'10 | 176 |
| 34 | Logan Brown | Windsor (OHL) | C | 6'5 | 215 |
| 35 | Otto Mäkinen | Tappara Jr. (FIN - Jr) | C | 6'0 | 176 |
| 36 | Riley Tufte | Fargo Force (USHL) | LW | 6'4 | 205 |
| 37 | Tye Felhaber | Saginaw (OHL) | C | 5'11 | 182 |
| 38 | Max Jones | London (OHL) | LW | 6'1 | 189 |
| 39 | Keaton Middleton | Saginaw (OHL) | D | 6'5 | 218 |
| 40 | Dylan Wells | Peterborough (OHL) | G | 6'1 | 187 |
| 41 | Carter Hart | Everett (WHL) | G | 6'0 | 177 |