Avs sign Soderberg to five-year contract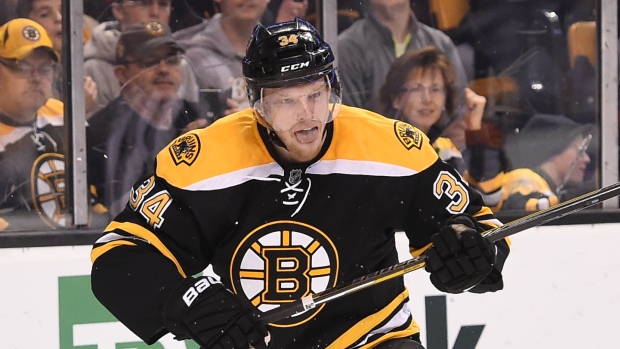 The Colorado Avalanche have signed centre Carl Soderberg to a five-year, $23.75 million contract.
The deal was first reported by ESPN's Craig Custance.
The Avalanche acquired Soderberg's rights from the Boston Bruins on Thursday for a 2016 sixth-round draft pick. Soderberg was set to become an unrestricted free agent on July 1.
According to TSN Hockey Insider Pierre LeBrun, his contract includes a full no-trade clause in the first two years and a limited no-trade clause in last three.
Soderberg posted 13 goals and 31 assists over 82 games last season for the Bruins.
Drafted in the second round of the 2004 NHL Entry Draft by St. Louis, Soderberg broke into the league with Boston during the 2012-13 season and has compiled 29 goals and 94 points in 161 games.