TSN Flashback: Blue Jays are likely suitors for Cuban brothers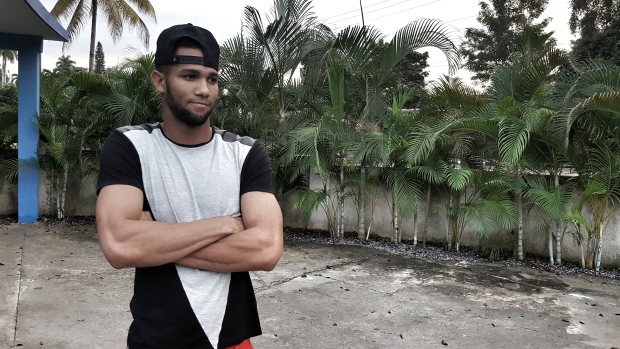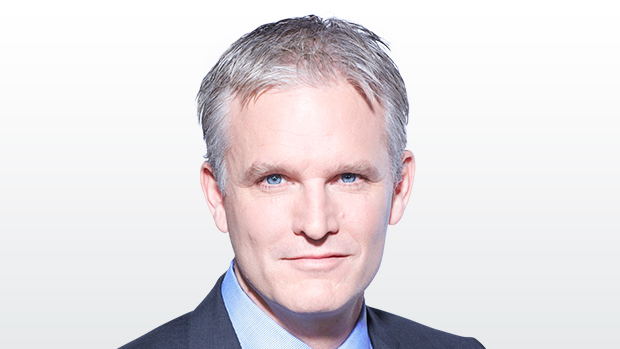 The Toronto Blue Jays are expected to pursue brothers Yulieski and Lourdes Gourriel Jr., two high-profile Cuban baseball stars who defected earlier this week and are likely to draw significant interest from Major League Baseball teams when they are declared free agents.
The Gourriels are members of the Cuban baseball's "First Family." Lourdes Gourriel Sr., a longtime member of the national baseball team, is a baseball icon in Cuba who cannot walk down the streets of Havana without being mobbed.
Gourriel and his wife Olga have three sons. The oldest, Yunieski, played in 2015 with the Quebec Capitales of the Canadian American Association of Professional Baseball, an independent pro league. Yulieski, the 31-year-old middle son, is an infielder who has played for years in Japan's professional league. Lourdes Jr. is 22, and has played for the Cuban national team the past three seasons.
All three Gourriel brothers also play for Havana Industriales in Cuban's top-tier league.
The Blue Jays will likely pursue the Gourriels, especially Lourdes Gourriel Jr., because of the team's barren farm system and low draft position in 2016, according to an MLB source. According to BaseballProspectus.com, the Blue Jays have just two of the top 101 prospects in pro baseball (OF Anthony Alford, No. 44 and RHP Conner Greene, No. 100). The Blue Jays will draft 23rd out of 30 MLB teams in the June amateur draft.
The Gourriels are believed to be in the Dominican Republic, where they were playing in a tournament. Their defection was confirmed Monday by Granma, the official news outlet of Cuba's Communist party. The paper reported the Gourriel brothers had "abandoned" their hotel in "an open attitude of surrender to the merchants of professional baseball for profit."
If both Gourriel brothers sign with MLB teams, they will do so under different circumstances.
Both will have to establish residency in a third country before they are declared free agents. It could take several months before either brother is eligible to sign with a team.
Yulieski, a two-time MVP in the Cuba's Serie Nacional, will be considered an international professional player because he is older than 23 and has played in a professional league for more than five years. That means an MLB team will be allowed to sign him with no financial penalties.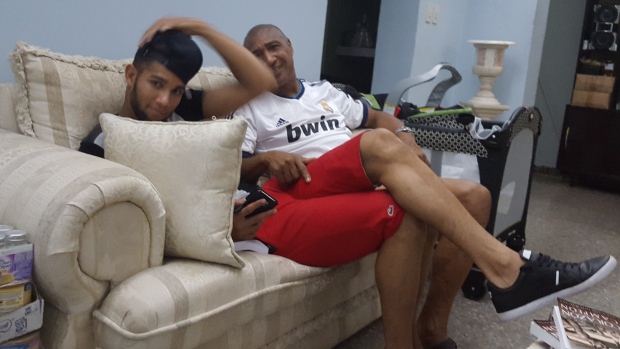 Lourdes Jr., a shortstop, will be considered an international amateur player for the time being. Unless he waits until he is 23 to sign a contract, teams would face penalties if they sign him for more than their allotment of international bonus pool money.
Cuban infielder Yoan Moncada last year signed a deal with Boston that included a $31.5-million signing bonus — a record for an international amateur. After penalties were levied for Boston exceeding its bonus pool, Moncada's contract actually cost the Red Sox $63 million.
The baseball executive said both Gourriels would likely command more than the amount Moncada received.
The Gourriels' defection is big news in Cuba.
In December, Lourdes Jr. and his father both told TSN in interviews in their Havana home that their loyalty to their country was more important than the big money promised by MLB teams. There's a stigma still associated with players who defect — Cuban officials call them cabeza sucia, or "dirty head."
But the money of the major leagues may well have been too much to resist.
Several players who play for Havana Industriales told TSN in December that they make about $40 per month, barely enough to cover their living expenses, although in some cases the government has given players houses, cars and monthly vouchers to pay for their gasoline.
A source close to the Gourriel family told TSN that Yulieski has been at odds with Cuba's baseball federation in recent months.
In 2015, he refused to play in the Pan Am Games in Toronto after the Cuban government quashed his multi-million-dollar contract to play in Japan.
Gourriel hurt himself while playing in Cuba, the source said, and Japanese baseball officials instructed the Cuban baseball officials to send Gourriel to Japan for treatment.
"That insulted the Cubans," the source said. "They're known for having a first-rate medical system. Somehow, Yuli's contract in Japan died on the vine after that."